Leveraging Shared Lab Space for Life Science Success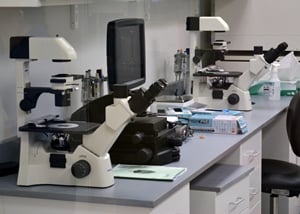 Startup life science and biotech organizations face many barriers on their journey to success, discovery, and growth. Finding the right work space doesn't need to be one of those barriers. Shared lab spaces offer numerous benefits for startup and early stage life science companies looking to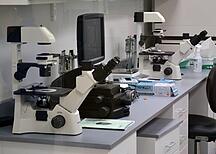 focus on their research and grow their business - without worrying about expensive rent payments and costly facility upkeep.
Shared lab spaces like LabCentral, Harlem Biospace, and the Alexandria Innovation Center at RTP offer life science startups a unique environment, positioning them for discovery and innovation, while having some fun along the way. The following are reasons why startups should leverage shared lab space to achieve life science success:
Focus Funds Elsewhere
Startups usually don't lack the drive, desire, and knowledge to innovate; however, most startups struggle to find the funds necessary to truly pursue their mission and still make ends meet. Although venture capital, private investment, angel funding, and seed funding may be an option for some; leasing or purchasing independent lab space and dedicated equipment will consume a large portion of that capital. Opting for a shared lab space requires significantly less capital, allowing startups to focus their funding in different areas.
Shared lab space also mitigates the cost and risk associated with material and equipment purchasing and maintenance. Most shared lab spaces offer a central ordering service and a robust infrastructure of equipment, supplies, and services that are available to tenants. (Here is an example of the infrastructure that LabCentral offers.)
Collaborate with Other Startups and Expand Your Network
When you put eager, entrepreneurial researchers together in a shared lab space you are bound to elicit collaboration and engagement. Although the startups may be working independently, opportunities to share ideas while still protecting intellectual property are limitless. Many shared lab spaces are set up specifically to encourage collaboration between their incredibly bright tenants. Open lab space, community lunch rooms and kitchens, and game rooms all help promote collaboration and community amongst the tenants of shared lab space.
Shared lab spaces offer incredible networking opportunities, both internally with other tenants, and externally with the partners, sponsors, and friends of the lab. Making connections within your field gets a little easier when you're part of a shared lab space, especially since the owners and managers of the lab space have a vested interest in the success of their tenants.
Learn From and Work With the Partners and Sponsors of the Lab Space
The startups that inhabit shared lab spaces invest heavily in their journey to make the next big discovery and grow their small businesses. The owners, partners, and sponsors of the lab space are also invested, and can become an invaluable resource for the entrepreneurs that utilize the shared space. Partners and sponsors usually supply fiscal support for the shared lab space, but they also provide more than just capital or equipment. Sponsors and partners supply equipment and material experience, EH&S expertise, and industry knowledge. Utilizing the resources offered by the sponsors and partners will help entreprenuers ensure safety and compliance, learn how to use new equipment, and utlimately become better suited to succeed in their venture.
Life science startups should seriously consider shared lab space as a means to success. The resources provided, relationships created, and opportunities presented are vital to organization growth – and they are available at a fraction of the cost of purchasing or renting an independent space. If you're a startup or early stage company, get started toward compliance, discovery, and success by inquiring with a shared lab in your area. Check out our VentureStart program for more information on startup compliance, education, and waste management services.
(Disclosure: Triumvirate Environmental is a founding sponsor of LabCentral, an innovative life science incubator in Cambridge, MA)