Joining the Larger Safety Community: How You Can Do It Too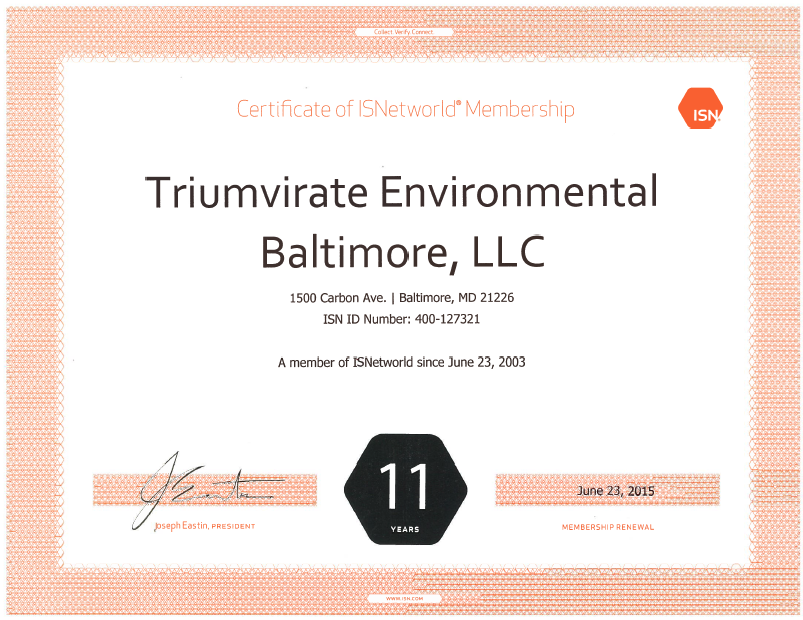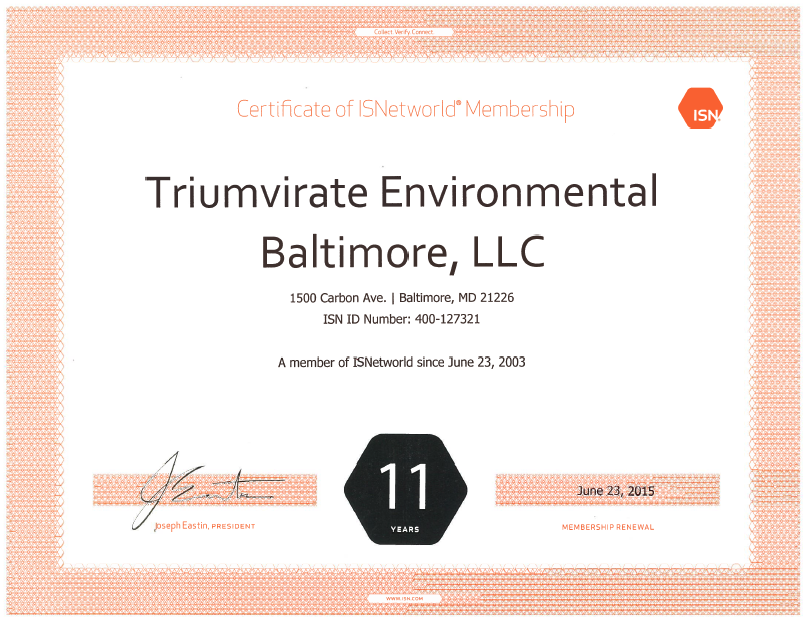 Triumvirate Environmental has recently been recognized for it's "commitment to safety, compliance and sustainability over the past decade" by ISNetworld, a contractor and supplier management provider with a strong focus on safety. Triumvirate works hard to hire employees that not only passionately provide top-notch EH&S service but also participate in the larger safety community.
Being a part of a safety community is beneficial to any organization. It puts your organization ahead of the game in promoting, hearing and sharing thought leadership within your community. This allows your company to be among the first in implementing new and innovative safety procedures and ultimately give the employees of your organization new motivation to be leaders in the safety community and bolster your company's safety reputation.
Here's how you can get your organization started.
Join the Online Groups
Join online groups and participate in them. There are dozens of groups on LinkedIn that are purely dedicated to safety professionals. One active group is "EHS Professionals." Encourage other employees at your organization to do the same thing. The more active EH&S professionals from your organization, the better the reputation will ultimately be. After you and your employees are accepted into these groups, participate. Share interesting articles, answer questions, pose questions, and make professional connections with other active members. Reading posts from these groups can help your organization stay at the forefront of workplace safety strategy and culture.
Join Safety Networks
As you can see in the intro of this very blog post, joining various safety focused networks and communities can have a great, positive impact on your reputation and workplace culture. Through ISNetworld Triumvirate is recognized as an elite contractor that has the dedication to safety and compliance that qualifies Triumvirate to be vetted by other reputable sources. Look networks that will vet your company's safety programs and give you constructive feedback.
Attend Events
Attending events are the building blocks that allow your employees to make new connections with other people in the safety community, brainstorm new ideas, and clarify regulations and procedures that may be unclear to you. These events can be something as big as a conference or as small as a webinar.
Have Your People Speak
Better than attending an event is having an expert from your company at the center of an event. Having someone from your facility speak to the larger community not only boosts the morale and focus of your employees but bolsters the reputation of that person. Be careful to only have true experts speak at events. This strategy for joining the larger community could backfire if your speaker is underqualified. Here's a great example of our resident OSHA expert Rick Foote presenting at our OSHA rountable.
Read
Lastly, bring the rest of your employees into the larger safety community by encouraging them to read about current news related to the community. One way to do this is sending out a regular newsletter or encouraging "lunch and learn"s with top safety professionals.
Taking these simple steps will help you become part of a larger safety community and network, ultimately improving your safety culture, reputation, safet procedures, compliance and more.
Interested in taking the first steps to becoming part of a larger safety community? Check out our open-enrollment safety trainings below.