Five Benefits of Enterprise-Wide Environmental Data Management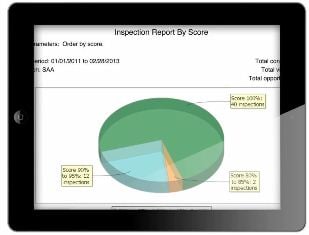 It is imperative to utilize facility-level data to drive site specific environmental compliance and assist in the decision making for that site; however, having the ability to collect and analyze data across multiple facilities within the same platform will greatly increase an organization's decision making capacity.
It's no secret that data drives company decisions. Large organizations have ingrained data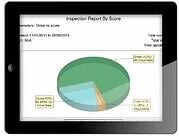 management systems into their sales, operations, finance, and customer service platforms, and have utilized that data to create efficiencies, improve tracking, and build accurate reporting structures. However, the waste management and environmental compliance divisions of a large organization - be it a hospital network, university, manufacturer, biotech, or pharmaceutical company – often lack an effective data management system at the enterprise level. Why invest heavily in data management across many functional divisions of an organization, and neglect to do so in EH&S compliance and waste management?
In addition to freeing up the storage space currently housing all of the binders and folders full of spreadsheets and manifests, integrating an enterprise-wide EH&S data management platform into an organization has a number of benefits, including:
1. Centralized Data
Collecting data across multiple facilities and storing it in one database gives managers access to complex, multi-site information right at their fingertips.
2. Data Review and Analytics
Aggregating enterprise-wide data into one platform allows for analysis of a large selection of data from multiple sites, all within the same review methods and reporting structures.
3. Trending, Forecasting, and Planning
With site specific data from across the enterprise at your disposal, planning investment (or divestment) for the future becomes easier. Not only are you able to monitor performance in real-time, but you can also look at segments of data to help make educated decisions for future projects.
4. Cloud-Based Storage
Not all data management platforms provide cloud-based storage, but if they do, you can harness the power of the cloud to support your data management needs – and you don't need to worry about the investment and headaches associated with building and maintaining your own servers.
5. Closed-Loop Reporting
Utilizing an application that collects information in the field and develops palatable reporting formats allows for a closed-loop analytics process. Data is easily gathered via a mobile device by employees on the front line, and is seamlessly delivered to the back office. This data can then be used for company improvement at many levels.
ADVISE is an integrated EH&S data management platform that was developed to solve complex environmental challenges; and provide data collection, reporting, and analytics – all within one easy to use cloud-based application. Click below to request a free demo of ADVISE to see how it can solve your data management needs.