Calculating All the Costs of Your Internal EHS Program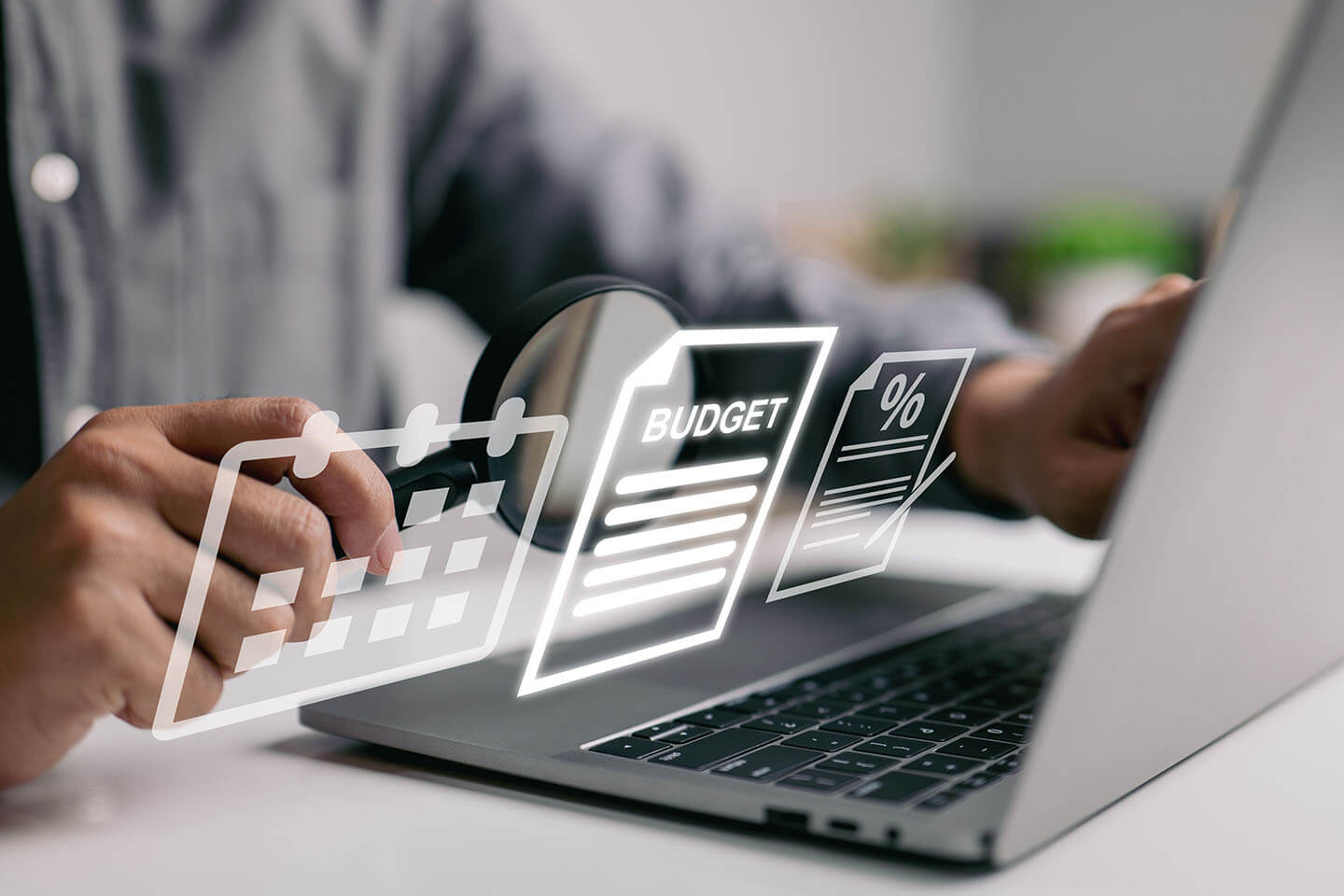 Are you planning to implement an environmental, health, and safety (EHS) program, but avoiding third-party partnerships to save money? Trying to keep operations internal by hiring an EHS person to complete the work?

Perhaps going this route seems to make financial sense right now. But from experience, I believe many department leaders, reasonably trying to reduce the EHS price tag, are unaware of just how much internal programs can cost. Among other things, they involve adding expenses directly to your department's budget for program creation and implementation.
You must also take some of your most valuable staffers from their high-priority roles to focus on compliance and continued performance improvement.
In fact, the more you calculate the long-term costs, both obvious and hidden, of homegrown EHS, the more expensive it becomes—and the more elusive the ROI. Eventually, you might discover your internal EHS costs are considerably greater than your original estimates.
To make sure you get the most value from your EHS investment, I suggest you realistically calculate the likely expenses (both quantitative and qualitative) of your in-house solutions. Then, compare those to the price tag of a third-party EHS partnership and make your buying and implementation decisions accordingly.

Fixed Internal Safety Program Costs
Innovation drives change, change drives success, and success drives product—ultimately driving a successful organization. However, innovation and change also drive additional safety concerns to the innovator. To that end, safety protocols and programs are merely unavoidable expenses—and some find in-house program creation and implementation too costly. Perhaps you think EHS is just an added cost to your department.
But skimping on these solutions can lead to disaster—and so, in some cases, organizations try to manage it all in-house, claiming "it's ours to own" and "it's cheap." But this may not be the case. Taking safety inside means spending money on full- or part-time employees and managers—and additional liability, with expenses quickly adding up. It can also result in the loss of administrative and employee time—wasted in mundane or low-level EHS operations, or on a task that will take three times as long to research and complete.
Internal Staff Costs Impact the Bottom Line
When reviewing internal EHS spend, there are some of the obvious expenses, which include personal protective equipment (PPE), EHS software and hardware solutions, logistics and transportation programs, and so on. But we can't overlook a less transparent set of costs that impact organizations of all sizes: people, and their related expenses.
Below, we'll look at the full lifecycle of the recruitment, on-boarding, and deployment of EHS professionals. Also, besides the actual spend, there are limitations in relying on internal staffers as your sole safety resource. Some of the various personnel costs include:
Recruiting, hiring, and provisioning: The process of securing qualified EHS managers and specialists—especially in this competitive labor market—is time-consuming and expensive. Hiring a full-time employee or manager (or even a part-time professional) will cost in the tens of thousands of dollars. A fully accredited full-time employee is likely to run upwards of a six-figure salary annually. And hiring involves more than just the acquisition of talent: Management must also provide employee benefits, training, and gear (cell phones, computers, etc.). On the other hand, a third-party partner provides all the EHS talent, ready to go, with necessary solutions and equipment. This comes as part of the fixed cost of the engagement, with the ability to ramp up and down, based on the client's needs.
Time-to-productivity: When new EHS professionals enter the organization, they will almost invariably take weeks or months to master the internal intricacies of the company's particular processes. They may be new to the field—or entering an organization that has limited EHS operations that need building up. There will be a gap between the first day of employment and actual effectiveness in the role (managers should consider that productivity gap as an expense that counts against ROI). However, clients that take on a third-party EHS vendor, with skills, capabilities, and a network of professionals behind it, will likely start seeing ROI from the first day of engagement.
Administrative time costs: Perhaps a company has added dedicated staff or managers to focus on EHS operations. Nevertheless, C-suite or other top directors must take, even occasionally, a hand in EHS operations. Besides offering routine oversight, events or problems will come bubbling up and demand attention—and cost time and money for executive intervention or management. Even a few C-suite hours a week can add up, over months or years, to thousands of dollars of executive time. The goal is to make the news through growth by supplying life-changing products—not with employee injuries or product contaminations. With a single capable partner, the administrative demands of the EHS program on managers will be minimal—and predictable. (In another blog, we talk specifically about the ways collaboration saves valuable time—and the cash equivalent in management compensation.)
Qualitative costs for management: Managers pulled into EHS operations lose time—time that is especially valuable. Their available hours are better spent in sparking innovation, supporting their direct staff's success, or in crucial value-added or customer-facing tasks. Managers involved in key strategic decision need to focus on big picture issues—and not the management of hazardous waste movement, spills, and basic program application.
Cost of the unknown/unexpected

:

The worst part of internally managing these programs with one's own people is—even if the managers haven't skimped—that their employees and teams will suffer from inherent limits to their capabilities. This means that if an unpredictable event (such as a chemical or gas leak) occurs, the consequences can be catastrophic. On the other hand, a skilled partner team on-site can generally anticipate the potential risks in an operation—and proactively address them with constant reminders, trainings, and collaboration. The chance the entire partner network, with its decades of acquired knowledge, will be incapable of mounting a response to an event is slim to none. And again, collaboration avoids forcing important in-house people to utilize their time on the wrong priorities.
Innate professional limitations: There is another less obvious cost involving internal staffers. That comes from the gaps in their knowledge and capabilities, in what they don't know and can't do. You may have to go outside the organization and pay extra to span those knowledge and experience gaps. That's because when a company hires EHS pros (either part time or full time), their capabilities will depend on prior training and career experience. No one single EHS professional can oversee all phases of an organization's sustainability and safety needs, out of the gate. It's impossible to master all the complexities of compliance in OSHA safety, environmental requirements, waste management and disposal, chemical inventory management, communications, coordination, and reporting in just a week or months. Real proficiency probably even takes more than years. On the other hand, a full-service EHS vendor can provide clients with a gamut of skills, certifications, and capabilities on-tap, immediately.
Loss of institutional knowledge: As we noted, the pool of top available EHS talent is limited. If an employee or manager succeeds in a company's internal operations, there is always the risk he or she may decide to move on—possibly abruptly. If that professional hasn't committed the standard operating procedures to an archive—along with other types of documentation—the company is at risk of losing that hard-acquired knowledge. However, with a solid, professional safety partnership, team members record all SOPs, documents, and processes and share them with internal staff. These remain with the client—no matter the individual mix of on-site team members or expertise needed for completion.
Increase Transparency for EHS Cost/ROI
We see that in many companies, keeping EHS operations in-house will cause higher-than-expected spend. Internal EHS also tends to deliver only limited ROI, with the individual or team spending years learning, adapting, changing, and growing the program to its best state.
On the other hand, a capable EHS vendor can address all safety and compliance issues at a fixed and transparent cost—and deliver demonstrable value for that expense, right from the start, to be efficient with high impact.
Have you heard about our EHSOne® program? It offers you experience and capabilities at a reasonable cost.