5 Consequences of Mismanaging Hazardous Waste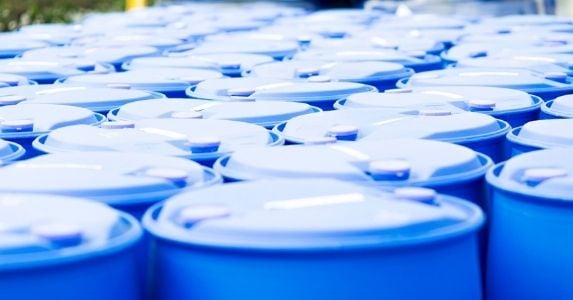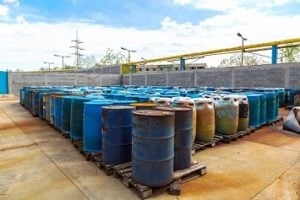 Managing a waste program is complicated. With so many moving parts, keeping every project up to standard can seem impossible. If your organization is managing waste internally, make sure your team is following state and federal regulations to ensure compliance and avoid the five consequences of mismanaging hazardous waste listed below.
1. Failed Inspections
When hazardous waste is mishandled, organizations are breaking compliance. Not abiding by laws and regulations will eventually lead to failed inspections during routine examinations by the EPA, OSHA, RCRA, etc. Failed inspections are not only costly to organizations due to fines, they also are very disruptive, negatively impact a company's reputation, and if repeated incidences occur, they can cause operational failures and shut downs.
2. Expenses
As mentioned in the first section, failed inspections due to hazardous waste mismanagement will result in organizational fines. In addition, there are some long term expenses that can occur as a result of non-compliance. First off, if people are injured onsite, insurance premiums will go up. Also, doing things improperly for a long time period will be very expensive to clean up. It's much better to fix processes early and find solutions to avoid these expenses in the long run.
3. Organizational Inefficiencies
Hazardous waste mismanagement is a mess for an organization's EHS department. If there is no one dedicated to handling the waste, issues go unsolved until it's too late, resulting in a reactive response process. Once issues are reported, responsibilities double in size, and EHS employees are overwhelmed by paperwork and tracking and have to scramble to create and manage a compliance calendar.
4. Risks to Employees
Spills, fires, explosions, reactions, and exposure of toxic chemicals are all potential risks of mishandling hazardous waste. All of these examples pose threats to both employees and other people in the area. Injuries, and unfortunately even deaths, can result from not complying with federal and state laws when it comes to managing hazardous waste. These processes should be left to experts who are authorized to touch and move the hazardous waste to minimize the potential of risk and keep people safe.
5. Environmental Hazards
In addition to human risks, hazardous waste mismanagement is also very harmful for the environment. Pollution, contamination, and leachate are all negative impacts that hazardous waste can have on the environment if not handled properly.
It's time to focus on your hazardous waste management program and make sure your organization is properly handling waste. For more information, watch our on-demand webinar, Four Elements to Strengthen Your Hazardous Waste Management Program.