Outsourcing Waste Management? 7 Important Qualities to Look for in an Onsite Partner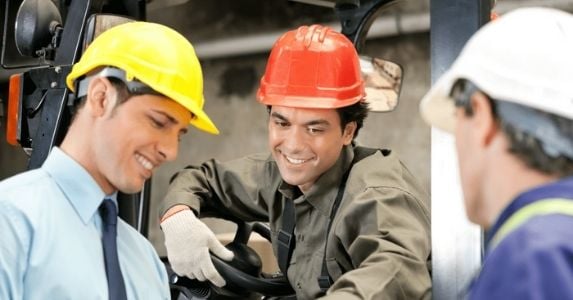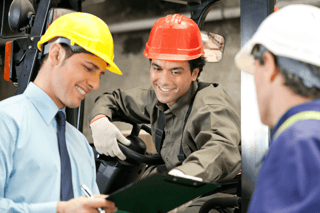 Choosing a hazardous waste partner can be a difficult decision. The work is complicated and dangerous, and you need to make sure they are keeping your organization in full compliance with all regulations. Being able to hire a waste partner that you trust to take care of all things waste-related will allow your organization to focus on its core competencies without the extra stress. To help you narrow down the search when considering outsourcing waste management, take a look at seven characteristics you should be looking for when choosing your onsite partner.
1. Customer Service
Right away, you should get a feel for a company's customer service in how they are handling your inquiry. When speaking with waste partners, look for:
Personality. These people will be onsite working alongside your staff anywhere from weekly to daily, so take a look at compatibility and make sure they are a fit.
Ability to answer questions promptly and thoroughly. You should be able to talk to anyone on the team and get what you need, not just management.
Communication. Look for highly responsive service providers that listen, communicate, deliver, and follow up. These types of problem solvers are going to be best to work with now and in the future, especially if/when any serious problems occur.
2. Reporting
Since you are putting your trust in an onsite environmental partner, you should be making sure they can provide reporting to back up their work. This is especially important for any regulatory checks down the line. Make sure they provide status reporting, routine summary work and status updates, step-by-step process of work being completed onsite, and accuracy checks
3. Training
It is crucial to make sure everyone that will be working on your site has the proper training for safety and commercial waste management. Look for a partner who is not only properly trained themselves, but can help your staff get the training they need, whether that is OSHA, DOT, RCRA, IATA, etc. Having anyone that will be a part of waste management processes trained is extremely important and will help you avoid any costly regulatory fines.
4. Systems and Processes
When talking with and interviewing environmental partners to handle your commercial waste management efforts, consider asking about the following systems/processes they should have in place:
Tracking and reporting software.
Chemical inventory management program.
Consistent, trained team. This doesn't need to necessarily be the same person onsite every day, but it should be a group of people who have all learned through the same process to assure consistency.
Flexible/customized solutions.

Every business and customer is different, so a waste management partner should not treat your business the same as their other customers. Needs should be based on waste management volume and safety components, and a contract should be set based on those factors. Your onsite environmental partner should work the amount of hours your facility needs, not any more or less.

Other systems to save time/money. Consolidating waste saves time on waste disposal and money on less outlets in the long run. See what providers offer for these types of solutions. We find the pack-as-you-go method is the most efficient method for waste disposal.
5. Cradle-to-Grave Approach
Your onsite waste partner should manage the entire hazardous waste life cycle, from waste generation, to handling, to transportation, to disposal. Using EPA's cradle-to-grave hazardous waste management system shows that they have an understanding of the process and they are not just targeting your business for the end product. Devising an effective commercial waste management program is all about problem solving. Make sure your waste partner focuses on waste minimization, which means fixing the waste process to generate less waste. This will save your company money by spending less on waste disposal.
6. Industry Expertise and Experience
While this is not an absolute requirement, it is certainly helpful to partner with a company who has experience in your industry/niche. If you are a research laboratory, you want to partner with a firm that understands research labs and has experience in the setting to suit your needs.
7. References
Finally, make sure the companies you are looking for to handle your commercial waste management program provide references. A good partner will have good references from other facilities who highly recommend working with them.
Overall, while choosing a waste partner to manage your onsite programs can seem like a daunting task, it is less stressful if you know what to look for in a partner. Keep the characteristics above in mind to ensure you are partnering with the right business for your organization. If you're in the hunt for an onsite EHS and waste management partner, click the link below to learn more about our EHSOne program!