Hazardous Waste Pharmaceutical Rule Changes for Healthcare Facilities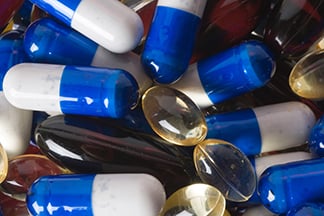 As many in the healthcare industry have heard, there are changes afoot for the management standards regarding waste pharmaceuticals. There are several very important modifications for healthcare facilities (for both humans and animals) that the EPA says will benefit operations, reduce regulatory burdens, and protect human health.
Signed on December 11, 2018 and published in the Federal Register on February 22, 2019, the EPA's pharmaceutical waste rule — Management Standards for Hazardous Waste Pharmaceuticals and Amendment to the P075 Listing for Nicotine — will go into effect on August 21, 2019 and then authorized states will need to adopt the regulations. The new rule focuses on:
Preventing hazardous pharmaceuticals from entering our waterways from sewer disposal
Simplifying collection requirements and operations in the healthcare setting
Making the P075 nicotine exemption for over-the-counter nicotine replacement therapies permanent
Giving more control to reverse distributors in the collection process
How will this impact your healthcare facility? There are several key advantages to the new rule, including:
A healthcare facility won't become a large quantity generator (LQG) if it generates more than
1 kg of acutely hazardous waste pharmaceuticals in a month.
Healthcare facilities are not required to follow the satellite accumulation rules.
Healthcare facilities will have one year or 365 days to accumulate waste onsite.
Basic training for generators will be required.
Several key exemptions state that this rule does not apply to pharmaceutical manufacturers, FDA-approved over-the-counter nicotine replacement therapies, and medications collected during take-back events or take-back programs.
Overall, the goal is to simplify the operation requirements, ease the burden of complying with EPA rules, and prevent pharmaceuticals from entering our waterways. Stay tuned for more updates on the adoption progress by the states.
To learn more about the new rule and how your facility can take advantage of its benefits, you can access the recording of our recent webinar, "Ensuring Compliance with the EPA's New Hazardous Pharmaceutical Waste Rule." For details about our Pharmaceutical Waste Disposal services, click here.