How a Holistic Approach Will Keep Your Facilities Maintenance Program in EH&S Compliance [VIDEO]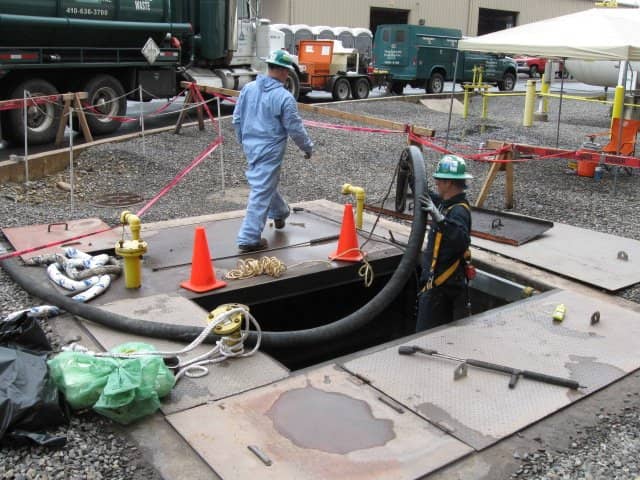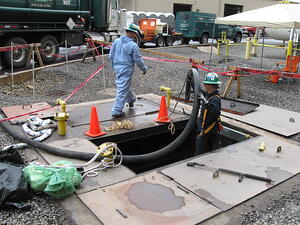 In all facilities, there is an abundance of equipment installed throughout to meet regulations associated with the environment, human health, and/or public safety. They're everywhere from fire extinguishers to emergency exit signs to storm drains in parking lots.
In specialized buildings, such as those that house research, manufacturing, or healthcare, there is an even higher volume of this type of equipment: eye washes, safety showers, neutralization tanks, waste water systems, fuel tanks, secondary containment, etc.
With such a variety of equipment, it's easy to lose track of the mandatory inspections and maintenance associated with each of these. By taking a more holistic approach towards all these EH&S assets, you can stay on top of all the requirements and cost effectively keep your facilities in compliance.
Here are some strategies for creating a holistic preventative maintenance program:
Get Organized
Establish an inventory of all items that might be regulated under various EH&S agencies (e.g. EPA, OSHA, your local POTW).
Once completed, determine which items require certain actions to maintain compliance. If no regulations exist, what are best management practices?
Create a list of actionable steps to meet the noted regulations and BMPs.
Wherever possible, Take Preventative Measures
For example, eyewashes and electrical panels require a specific clearance radius; place delineation tape to identify the required clearance space.
Install signage that will help employees, students, etc. take appropriate action when appropriate. In especially loud areas, a sign can be a useful tool for reminding employees to where the required hearing protection.
Develop a Plan for Ongoing Action
A number of items require ongoing attention. For example, life safety equipment and eye wash and safety showers must be inspected on a regular basis.

Create a plan for ensuring completion and documentation of these inspections.
Many items such as SPCC and confined spaces require written plans. Ensure you are keeping up with the specifications of your written plans, for example, completing SPCC inspections.
Want to know more about how you can get a better ROI from your preventative maintenance program? Check out a recording of our webinar below.
Or download our guide on 5 pieces of equipment you didn't know needed routine inspection.