LMS Evaluation Criteria for Your EHS Training Program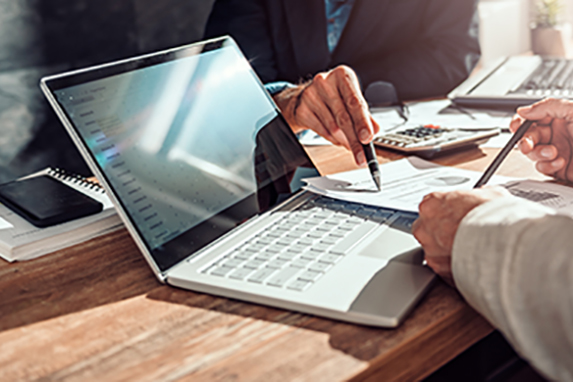 In industries like life sciences, manufacturing, biotechnology, and healthcare, employees often encounter situations that pose risk to safety. This means that employees require very specific trainings and are often strictly audited. In your own organization, how many trainings and certifications are required for your employees to conduct their jobs, and how often do those certifications need to be renewed? Do these assignments vary from group to group? If the answer is yes, your business will benefit from incorporating a learning management system (LMS) into your EHS training program. When exploring an LMS software for your company, there are several evaluation criteria to consider, including:
Compliance and safety liability

Organization size and structure

Reporting and tracking capabilities

Ease of implementation and use
Below, we'll expand on each of these factors.
Compliance & Safety Liability
A large portion of the training conducted in the EHS world is designed to comply with local, state, or federal regulations, such as RCRA, HAZWOPER, DOT, or OSHA safety trainings, among others. These trainings are necessary to keep workers safe while performing their jobs effectively. Therefore, it is crucial to stay on top of tracking who has received these trainings and when they are completed. As LMS programs are traditionally owned and operated by human resources, where a significant amount of training is also conducted, they can be lacking in regulatory reporting capabilities. If an accident happens or an auditor shows up at your site, searching through manually entered or unreliable records for compliance documentation can lead to stress, violations, and fines. The right LMS for your EHS operation would produce audit-ready training records that you can access quickly, easily, and confidently, so you can focus on your important job duties.
Organization Size & Structure
If your company is just starting out, a spreadsheet and file cabinet solution to training management may be sufficient. But, as your company grows, you'll need to develop a training program that can expand with your operations and is sustainable. LMS capabilities vary; it is important to find an LMS that is scalable and can meet your needs as you onboard more employees. If your organization has multiple sites or different departments with different training needs, you'll need an LMS that is capable of assigning EHS trainings dynamically to employees across various teams and job functions.
Tracking Your Employee Records
Most LMS software out there will track your employee EHS training records to some capacity, but one factor to pay attention to is the program's level of automation. Some programs will track the date of completion of the last training an employee receives and let you manually enter an expiration date but won't send you notifications when those deadlines are approaching. When searching for the right LMS, long-term automation is key to a return on your investment. Consider the kinds of reports available, what notifications can be enabled, and whether expiration dates can be automatically factored into each training. All of these will help you keep track of your employees' training needs and keep them up to date with their required refreshers. ­­­­­
Ease of Implementation & Use
When choosing the right LMS software partner for you, it is important to define what type of support they can provide. What does the implementation phase look like? Does the partner understand the regulatory burdens that your organization is navigating? Are they familiar with the structure of your company and are they able to build solutions that fit your specific needs? When your company's compliance and employee safety is at stake, you need a partner that can customize an EHS training program, supported by LMS software, that aligns with your specific goals and objectives.
Triumvirate Environmental's unique approach to EHS training uses custom on-demand trainings to combine expertise in EHS operations, regulatory training, and Adult Learning Theory with industry-proven LMS software to provide an EHS training program that is sustainable and resilient. Our experts can help you design your training management program from scratch or improve your existing program, creating and delivering customized content tailored to your organization. To ensure your company stays compliant, our team provides ongoing management of your learning programs, from as-needed consulting to fully administering your turnkey program. Click below to learn more about custom on-demand trainings, or call 617-715-9055 to discuss your EHS training needs.