OSHA's Top 10 Violations of 2021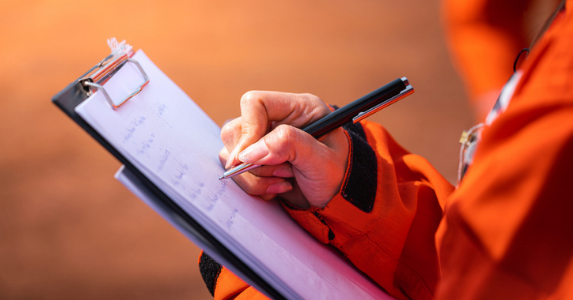 One of the best ways to prevent injuries in the workplace is to regularly assess any potential risks within your operations to maintain safety and compliance. This past November, OSHA released their annual list of top 10 violations most frequently cited during the 2021 fiscal year, as determined by OSHA inspections of workplaces.
For the eleventh year in a row, the "Fall Protection – General Requirements" standard topped the list with 5,295 violations throughout 2021. "Respiratory Protection" moved up one spot since the 2020 fiscal year results, now ranked as the second most common violation for 2021. Here is the full list of OSHA's top 10 violations of 2021, as posted on November 10, 2021:
Fall Protection – General Requirements (standard 1926.501): 5,295 violations


Respiratory Protection (standard 1910.134): 2,527 violations


Ladders (standard 1926.1053): 2,026 violations


Scaffolding (standard 1926.451): 1,948 violations


Hazard Communication (standard 1910.1200): 1,947 violations


Lockout/Tagout (standard 1910.147): 1,698 violations


Fall Protection – Training Requirements (standard 1926.503): 1,666 violations


Personal Protective and Lifesaving Equipment – Eye and Face Protection (standard 1926.102): 1,452 violations


Powered Industrial Trucks (standard 1910.178): 1,420 violations


Machine Guarding (standard 1910.212): 1,113 violations
Our team of EHS experts can provide a range of site-specific services, from implementing plans and procedures, to performing gap analyses and risk assessments, to overseeing your company's entire EHS program, to help prepare you for regulatory audits and stay safe and compliant throughout 2022.