RCRA: Major Challenge for LQG, SQG, and VSQG Compliance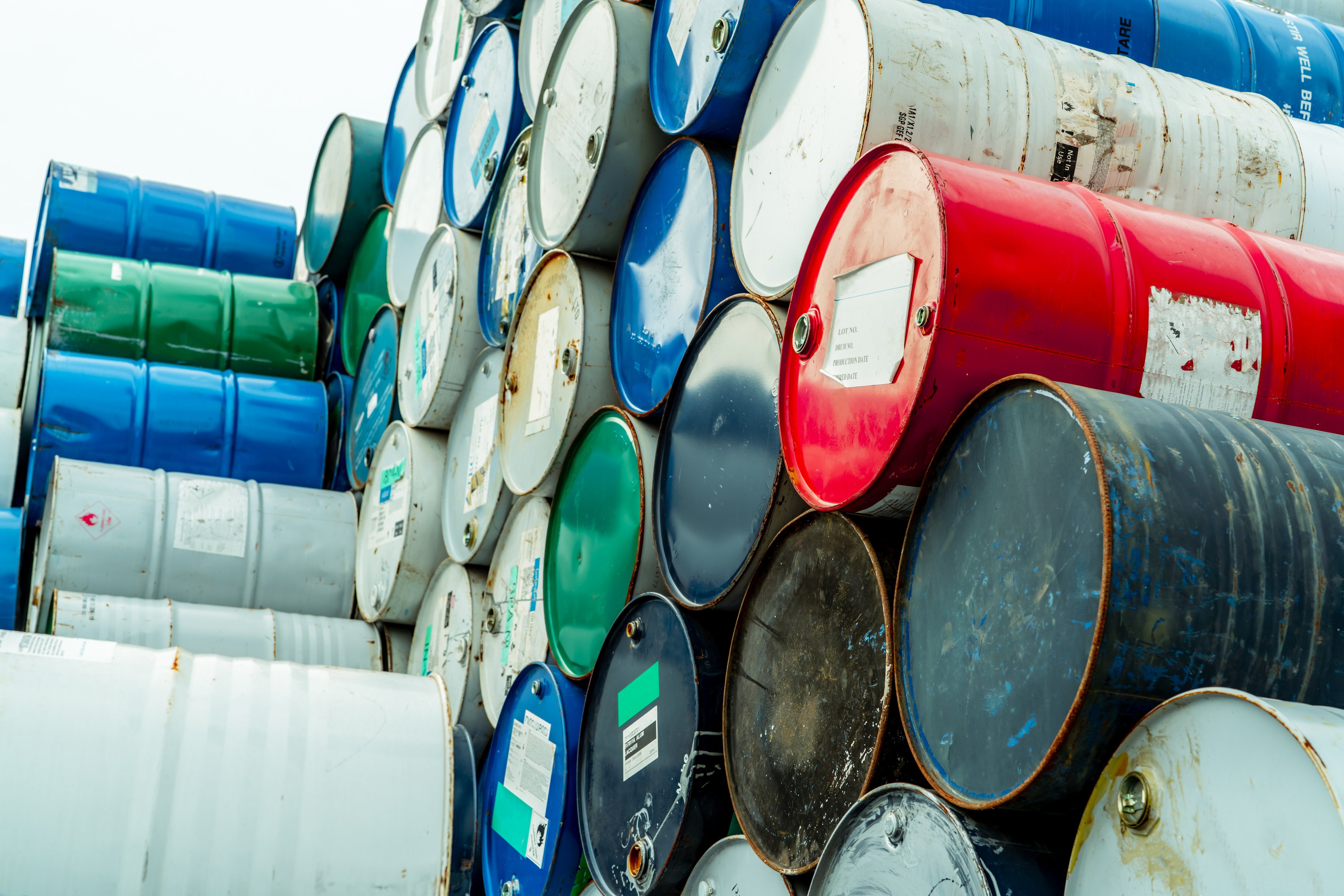 The United States Resource Conservation and Recovery Act (RCRA) dictates waste disposal and handling compliance requirements nationally for generators of all sizes. Unfortunately, given the confusing and intricate maze of federal and local rules, full RCRA adherence is far from simple for many organizations.
Legal demands on very small quantity generators (VSGQs), small quantity generators (SQGs), and large quantity generators (LQGs) vary at the national level. The onus is on the individual manager or team to see what volume category they fall in and act accordingly.
However, RCRA also encourages state governments to craft their own specific guidelines. Because of this, any given state's specific waste rules can vary in strictness (and penalties) from the federal statutes, as well as the guidelines of other states.
Given all the RCRA requirements, compliance remains a major challenge, as an EHS Today article explains. But failure to follow RCRA comprehensively can mean citations and hefty fines, as the EPA Echo database demonstrates.
This is also a time of increasingly severe federal noncompliance penalties—with RCRA violations costing up to $109,024 daily. So, regardless of a waste generator's volume status, its managers must observe all the pertinent guidelines. Only thorough research, diligence, and resource and administrative commitment can bring an organization to full compliance.
RCRA: Powerful Enforcement Mechanism
Since its passage in 1976, RCRA has been the primary mechanism to control the disposal and management of solid and hazardous waste types nationwide. This waste pollutes both land and waterways, depleting natural resources and costing remediation money.
To counter this, RCRA's guidelines offer a comprehensive approach: For every generator, they span the processes from waste generation through to disposal. Congress empowers the Environmental Protection Agency (EPA) to develop regulations, guidance, and policies, as well as to enforce the law. The agency also oversees programs that encourage source reduction and material reuse.
The EPA's penalties are getting stiffer. In January 2022, it enacted across-the-board increases for environmental infractions—which includes RCRA violations, as well. According to a legal website, the top daily RCRA financial penalty rose from $102,638 to $109,024.
RCRA Compliance Impacts: SQGs, LQGs, VSQGs
We'll now review the three volume classifications of hazardous waste generators. Managers can slot their facilities into the following three categories:
VSQGs: These generate 100 kilograms (or less) of hazardous waste per month—or one kilogram (or less) monthly of acutely hazard waste (substances that in even small doses can kill humans).
SQGs: These generators produce more than 100 kilograms (under 220 pounds) but less than 1,000 kilograms (under 2,200 pounds) of hazardous waste per month.

LQGs:

Facilities generate 1,000 kilograms (or more) of hazardous waste per month—or in excess of one kilogram monthly of acutely hazardous waste.
RCRA LQG and SQG Violations
For this blog, our concern is primarily with the second two categories. We'll first review the areas where both LQGs and SQGs face the same guidelines—and where they are most frequently falling short. Both types of generators typically fail to properly address guidelines around:
Inspections: Shortcomings here include a lack of documentation, no inspection schedule, logbook gaps, unaddressed required items, and more.
Personnel training

:

Facilities sometimes offer no training at all—or lack refresher training, or training documentation—or they keep incomplete training records.
Emergency preparedness: Typically, gaps occur when managers provide no (or an incomplete) contingency plan. Other situations: there is no emergency information posted; no confirmation of emergency plan details shared with local authorities; and no emergency coordinator.
Container management: In these organizations, there are: improper or incompatible containers; no secondary containment; open containers; a lack of aisle space; and no separation of incompatible materials.
Marking/dating of generated waste: The most frequent violations in this category arise from a lack of hazardous waste identification or accumulation dates, along with related infractions.
Waste stream determinations: In these organizations, there is an incomplete identification of waste profiles—or the waste streams are missed completely.
Federal Guideline Variance Between LQGs and SQGs
As we mentioned previously, there are also key differences between the federal requisites for SQGs and LQGs. These variations usually concern hazardous waste accumulation or volume. They require managers to be sensitive to exactly what rules apply to them. Also, managers in these sites don't want to expend energy fulfilling requirements that don't apply to their facilities.
Some specific RCRA areas where there are rule variances involve:
Permissible on-site accumulation quantities:

LQGs have no limit on the amount of hazardous waste that they can have on-site.
SQGs, on the other hand, are limited to less than or equal to 6,000 kilograms (less than 13,000 pounds).

Accumulation time limits:

LQGs can accumulate hazardous waste on-site for up to 90 days.
SQGs can accumulate hazardous waste on-site for up to 180 days—and even up to 270 days (if the waste is being transported for more than 200 miles).
Accumulation requirements:
Personnel training required for facility workers:

LQGs must train their employees according to extensive requirements, including the completion of classroom or similar instruction, in a specialist-directed program.
SQGs must provide basic training only for those employees focusing on emergency procedures and proper waste handling.

Contingency plan and emergency procedures:

LQGs must craft a thorough contingency plan, shared with local authorities—and they must test and maintain their emergency equipment, alarms, and communication systems.
SQGs need to create only basic plans (which include provisions to designate an emergency coordinator—who will be on-site or rapidly available 24/7). Also, all emergency information will be posted by the telephones sited adjacent to hazardous waste accumulation areas.

Waste minimization certification: When signing Item 15 of the uniform hazardous waste manifest, the generator must certify one of two statements:

LQGs must sign that they have a program to reduce both the volume and the toxicity of waste.
SQGs must affirm their good faith efforts to minimize generation—and that they have performed due diligence in selecting the best waste management method they could afford.
For more guidance for generators of all sizes on federal RCRA regulations, I encourage managers to go to the EPA's own page.
State Compliance with RCRA
As I noted, state-level RCRA programs must include the federal rules. However, local authorities also have the latitude to create and enforce stricter—or merely different—standards. Those states with varied rules include California (as this blog has noted), as well as Tennessee and Pennsylvania, to name just three.
According to RCRA, the states have jurisdiction around hazardous waste:
Generation
Treatment
Storage
Disposal
Naturally, states are also free to develop further RCRA guidelines based on SQG or LQG status. The rules may affect both categories, or just one of them. For instance, the Tennessee Department of Environment and Conservation (TDEC) requires both SQGs and LQGs to develop a Hazardous Waste Reduction Plan and corresponding goals within three years of the generation start or notification date. They must also complete a hazardous waste annual report.
And in Pennsylvania, all LQGs must craft a hazardous waste reduction plan—unless the generator creates and implements a waste source reduction strategy. Such a program involves evaluating technologies, procedures, methods, and training programs to avoid producing unnecessary waste. On the other hand, SQGs don't need to complete and implement a source reduction strategy at all.
Managers who don't observe the pertinent state rules may face noncompliance, citations, fines, and other more severe penalties. So, it pays to be informed on RCRA's SQG or LQG nuances in your state. To verify if your state has more stringent RCRA requirements, it's best to start by visiting your state environmental department's website. You typically can find the information by looking for the solid or hazardous waste division.
Partnership for RCRA Compliance
Naturally, waste generators face a considerable burden when they seek to avoid RCRA violations, fines, and other related headaches. It can be time- and energy-consuming to sift through the "Code of Federal Regulations"—along with all the other state-level statutes and requirements.
Perhaps you want RCRA peace of mind—without getting distracted on a quest for hazardous waste generation and disposal compliance. If so, there are partners who can take the burden from you. Here at Triumvirate Environmental, our experienced team includes on-site waste management specialists, EHS consultants, and dozens of other subject matter experts. Together, they can make your compliance program streamlined, cost effective, and successful.
Talk to us today.