Millennials, Leading the Charge on Corporate Social Responsibility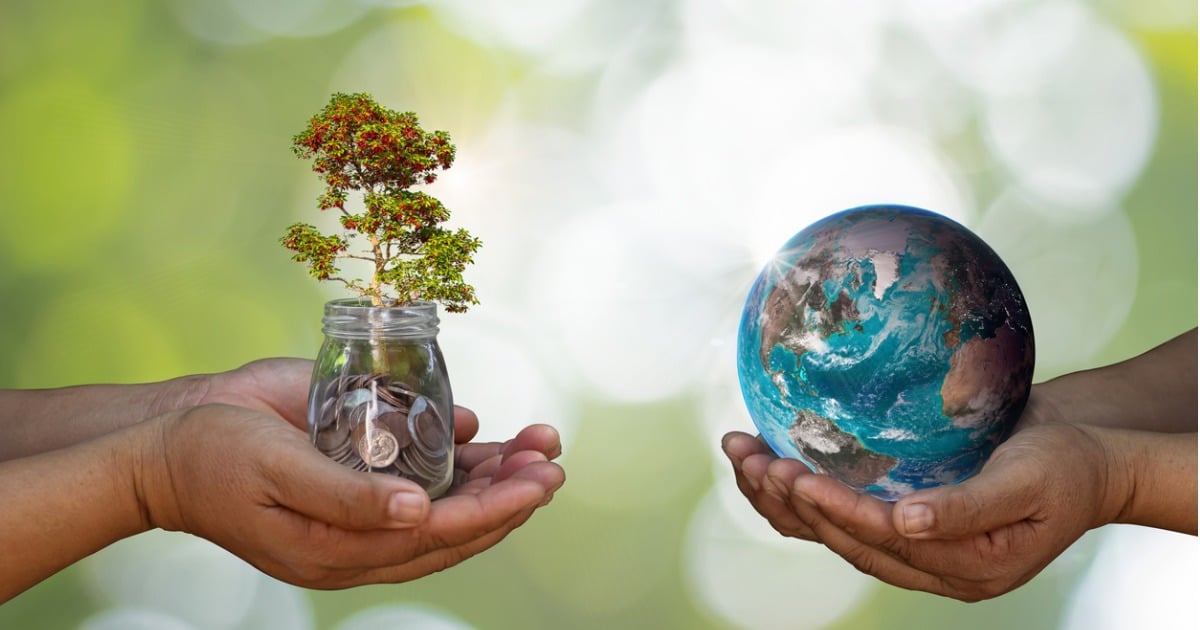 At Triumvirate Environmental (TEI), we empower employees at every level to improve the way we do business. Most recently, I, along with a team of environmental specialists and administrative analysts, took over the initiative of defining Corporate Social Responsibility (CSR) at TEI. Having devoted my time in college to studying environmental science and consulting businesses in sustainability, I understood the ever-growing value of long-term investments in sustainable procurement, ethics, community health, and clean technology — and so did my teammates. As young professionals (also millennials) with fresh perspective, we knew it was our moment to harness the power of CSR at TEI. United by our shared interests, we formed a committee to develop a yearly CSR report and submit our findings to EcoVadis to receive a 3rd-party.
What Is Corporate
Social
Responsibility?
Businesses are accountable for far more than the services and products they provide. A business's practices and policies can have varying social, environmental, and economic implications on their employees, the marketplace, and their community. It is for these reasons that businesses put in place measures that ensure long-term health and prosperity for both themselves and the associated communities. These measures have popularly come to be termed Corporate Social Responsibility (CSR).
There has historically been debate over what helps a company compete and win over the long-term. Some believe it is creating revolutionary technology, others believe it is about being able to create the highest profit margins. CSR tosses the concepts of short-term gains and maximizing profit out the window and replaces it with an emphasis on winning over the long-term against competitors who have not strategically invested in the future.
CSR, as a form of corporate self-regulation, embeds investments towards the future into the fabric of a business's policies, operations, and goals. Some of the most popular approaches to CSR are transparency, investment in green technologies, local community engagement, and diversity and inclusion initiatives (Investopedia, 2020). Corporate Social Responsibility is defined as "a self-regulating business model that helps a company be socially accountable — to itself, its stakeholders, and the public" (Investopedia, 2020).
What Is the Triple Bottom Line?
The Triple Bottom Line (TBL) can also be referred to as the three P's: People, Planet, and Profits. The TBL is an accounting framework to measure performance of your organization in social, environmental, and financial aspects to make a business a sustainable company. This framework encompasses profit, return on investment, and environmental and social dimensions. It can be a useful system to track and measure how your organization is progressing in its CSR goals.
What Metrics Can Be Used to Track
CSR
?
You can track many different types of metrics to measure your organization's CSR progress. Some organizations may find it difficult to track sustainability, ethics, and labor growth progress within an organization. A metric that most organizations can track quantitatively is the consumption of gas, electricity, and water. A way to measure this consumption can be by compiling all the invoices associated with each of these categories and by keeping track of the number of kilowatts, therms, and gallons consumed. Other metrics that can and should be tracked will vary by industry.
Unique to the environmental services industry, a metric we track here at Triumvirate Environmental is the amount of waste we are managing. For example, we monitor the yearly rate of waste that is diverted for recycling. To do this, our CSR team looks at historical data to calculate the ratio of disposal to recycled material. With this data, we set targets for improving the ratio over the course of the next year and methods for achieving those goals. Throughout the year, progress toward these goals is continuously monitored by our CSR team.
Our team meets weekly to develop benchmarks, track progress, and pursue initiatives. Our team consists of field and office staff, so it can be hard to find time in our busy schedules to get everyone to the table and to maintain a constant dialogue. We have found success in dividing up roles so everyone focuses on tracking a handful of metrics, followed by group feedback and collaboration.
Examples of Metrics Used Uniquely for an Environmental Safety Firm:
Waste Diversion Ratios

Incident Reporting

&

Policy

Health and

S

afety

Stati

s

tics & Policy

Supply

C

hain

E

fficiency

Environmental Protection Policy

Employee Training Statistics

Employee Engagement Programs

Why Is
CSR
Important?
CSR is more than a trend. CSR is a long-term investment in the health and prosperity of your community, your employees, and the environment around you. To participate in CSR is to recognize the impact your organization has on society and to commit to improving that impact. Additionally, strong CSR programs can improve an organization's reputation and image, and ultimately attract new employees, investors, and customers. Increasingly more corporations require certain CSR standards in order to conduct business. Investors often look for companies with CSR goals and many believe CSR is a method of creating long-term competitive advantage. Achieving a high level of CSR will help you gain and retain employees, especially younger millennial workers who have been shown to want to work for companies with purpose. It is for these reasons that companies today, like Triumvirate, are investing time, money, and personnel into this ever-developing approach to responsible business.
Check out our other blog post that discusses how to develop and improve CSR at your company. Triumvirate Environmental can bring our expertise to your company through our Environmental, Health, and Safety Consulting services.
To speak with someone from our Environmental, Health, and Safety team, you can dial directly (888) 834-9697 or click the link below.