10 Must-Have Book Marks to Optimize Your Pharmaceutical Waste Program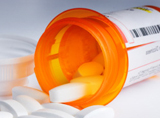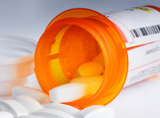 Managing pharmaceutical waste can be a tall task for any hospital, large or small. Without a comprehensive program in place, mistakes can be made resulting in untimely compliance violations.

As an EH&S professional you need to keep track of a lot of stuff. From most recent regulations across a list of regulatory bodies to best practices for safety and sustainability, while all at the same time managing your organization's programs. One easy way to increase your efficiency and stay up to date with the latest in your industry is to create a custom bookmark list.

By keeping a list of valuable resources all in one place you can:
Understand the process of identifying, running, and characterizing formularies
Gain tips and techniques to improve your current program
Compare and contrast pharmaceutical waste programs for large and small hospitals
We've talked to the best in the industry and here's are some pages they think you need to bookmark.
What You'll Find: A 10-step blueprint for healthcare facilities in the United States.

Why It's Useful: A detailed guide that takes everything from regulatory compliance to waste minimization into account in regards to your pharmaceutical waste program.
What You'll Find: EPA webpage has many guidance and memos as well as upcoming programs and events.
Why It's Useful: This webpage houses links to all the EPA's most up-to-date recommendations on pharmaceutical waste management including recent proposals and their own resource list.
EPA Hazardous Waste Wiki
What You'll Find: A complete explanation and list of p-listed waste.

Why It's Useful: This is a great references for any questions about whether regulations apply to a material you have.
3 Step Guide to Pharmaceutical Waste Management
What You'll Find: A step-by-step guide on creating a pharmaceutical waste program that meets your organizational goals.
Why It's Useful: Whether you're building a program from the ground up or looking to revamp an existing one this guide goes above compliance and gives actionable tips and tricks that focus on meeting organizational goals.
NIOSH List of Antineoplastic and Other Hazardous Drugs
What You'll Find: A list of hazardous drugs in the healthcare setting.
Why It's Useful: This list goes beyond just listing the drugs and addresses why they are hazardous, how the determination was made and best practices for handling.
What You'll Find: An interactive image that assists with pharmaceutical management learning in a visual way.
Why It's Useful: OSHA's virtual pharmacy helps take regulatory information and apply it to a real-life hospital situation. Whether you're learning on your own or trying to teach

ASHP Pharnaceutical Waste Resource Center
What You'll Find: A complete resource center on pharmaceutical waste management.
Why It's Useful: This resource center sets itself apart from the rest with links to other helpful website as well as useful tools and regulatory guidelines.
New DEA Pharmaceutical Waste Rule

What You'll Find: An announcement of the new pharmaceutical waste rule from the DEA.
Why It's Useful: This page fully explains the rule and provides links to implementing a drop-off location at your healthcare facility as well as explanations on why
Download the 3 Step Guide to optimizing the pharmaceutical waste management program at your facility.
For more information on how our services can help your pharmaceutical waste goals, check out this case study here.