5 Eco-Friendly Tips for the Holidays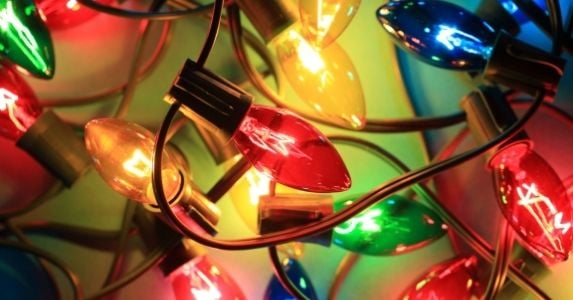 Posted by
Jasmine Sherren
December 16, 2021
With the holidays around the corner, we want to encourage you to consider incorporating some environmentally friendly habits into your celebrations, while still having a great time! According to a new study of 2,000 Americans who celebrate over the holiday season, six out of ten Americans produce more trash over the holidays than at any other time of year. In the same survey, respondents generated 43% more waste on average at this time of year. This equates to nearly 29 pounds of garbage every week, with wrapping paper being the biggest culprit, closely followed by gift bags. Tissue paper, food waste, and plastic or boxes from presents are also among the top five waste sources over the holidays.

The holidays can and should be a time for giving, sharing experiences, and for protecting the planet we call home year after year. Continue reading to discover five simple ideas to help minimize your environmental impact while enjoying your holiday festivities.
1. Use Energy-Efficient Light Options
Holiday lights are a big part of the season - however they can be wasteful. LED lights utilize 80-90% less energy than traditional Christmas lights and last for years. You can also save a lot of energy and emissions by using a timer. Set the timer to turn off all of your lights during daylight hours, as well as the late night/early morning hours. This can help you save money on electricity while also reducing some of the main energy waste that occurs over the holidays.
2. Give Eco-Friendly Gifts
Giving gifts that promote sustainable practices, such as reusable water bottles, metal straws, beeswax wrap, and bamboo toothbrushes encourages sustainability and contributes to eco-friendly companies. Handmade or locally made gifts are also a heartfelt and sustainable option. Additionally, consider giving the gift of an experience rather than a tangible item, such as a trip to the movies, sports game, or concert. This will save waste from wrapping and packaging while also providing a memorable experience for family and friends.
3. Skip Disposable Dinnerware
When organizing holiday meals, try to use dishware and storage containers rather than single-use plates, cups, and cutlery. Your dishwasher will be full after dinner, but by eliminating plastic plates and cutlery, you will save a lot of water and landfill space.
4. Give Back
Consider volunteering and contributing your time if you want to make a difference outside of your home. The COVID-19 pandemic has been a challenging time, and community organizations everywhere could use an additional set of hands during the holiday season. Consider the causes that are important to you, and then look for an organization that shares your values. Food banks, local cleanups, and community gardens are great places to start.
5. Eco-Friendly Travel
If you are planning on traveling for the holidays, consider the impacts of your method of travel. Whether you should fly or drive depends on the length of your trip, how far you are traveling, and how many people you are traveling with. For short distance travel, for example, carpooling to and from holiday gatherings can help reduce the amount of CO2 emissions generated per person.
Incorporating these behaviors over the holiday season is an excellent approach to minimize your environmental impact and is a great way to start off the new year with sustainable habits that you can continue year round. Are you an organization interested in waste recycling and sustainability? Triumvirate Environmental can help with your sustainability initiatives.