A Checklist for Selecting Your Best Lab Equipment Maintenance Partner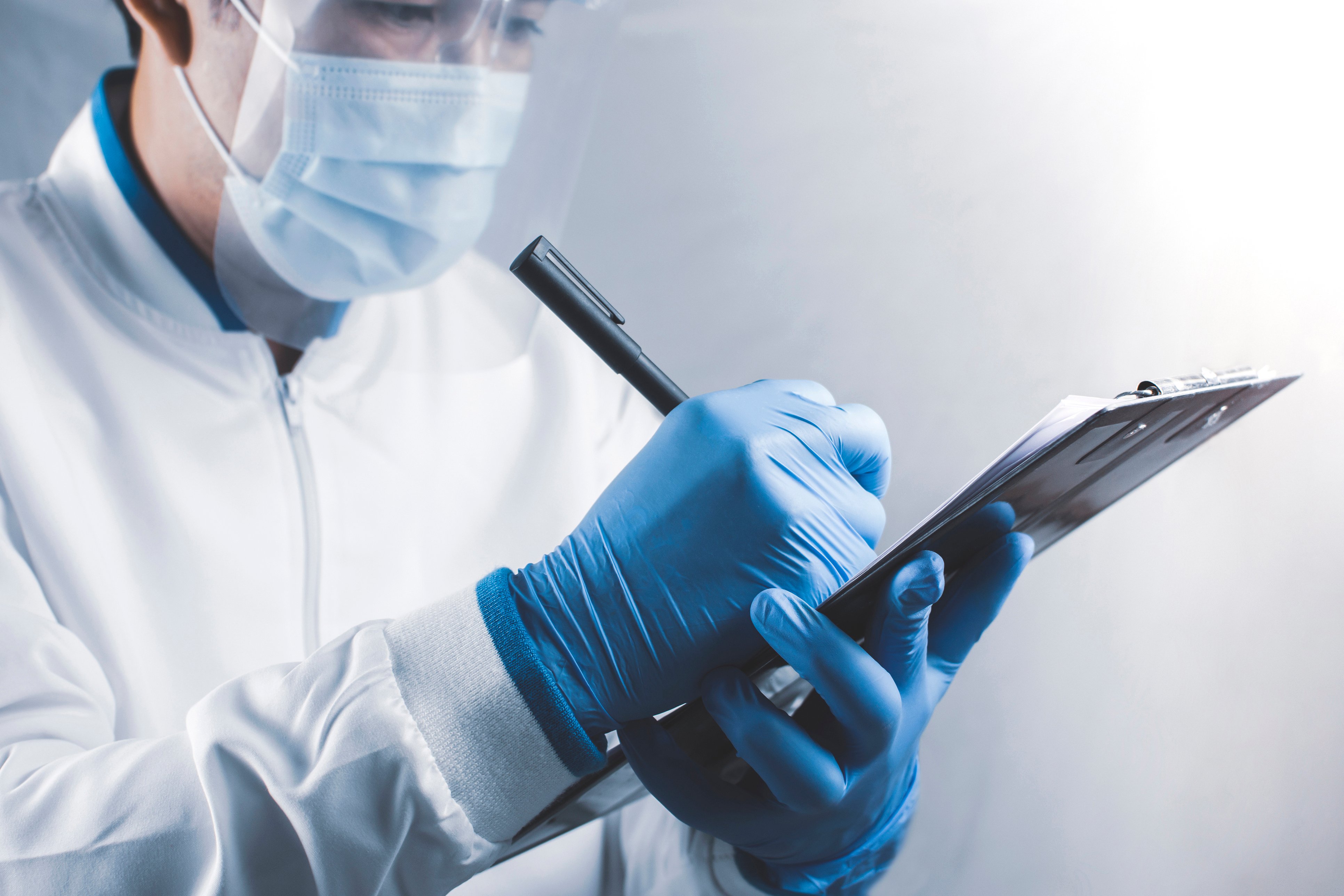 As a lab manager, your operations—including research and development, testing, go-to-market, and production—depend on successful lab equipment maintenance and use.
It is extremely important to keep your lab equipment evaluated, cleaned, certified and more—and we know how complex and time-consuming this operation may be to maintain internally. But skimping on biological safety cabinet (BSC), fume hood, and related equipment maintenance is a sure-fire way to disrupt operations.
And as we've noted previously, lab managers must get the maximum return on investment (ROI) for the gear—while maintaining optimal performance. Naturally, as a manager, you may be considering partnership with a third party to maintain your appliances.
In our experience, you can see major benefits from such a collaboration—but you must ensure you properly vet all partner candidates first. You can start by reviewing your needs and matching them to candidates' capabilities—and literally, checking off the boxes.
Labs in Overdrive
Lab equipment testing and certification are crucial right now, given the current boom in activity in life sciences, healthcare, and other related industries. Partially, this is because of the continued post-COVID-19 peak demand for research and production capacity.
This demand is visible in the expanded consumption of lab space and lab gear, including BSCs, PCR hoods, glove boxes, isolators, and fume hoods. In fact, according to studies, the global BSC market hit $207 million in 2021—and that amount will rise to $320 million by 2027. Similarly, Mordor Intelligence estimates the overall fume hood market will grow with a compound annual growth rate (CAGR) of 2.8% from 2023 to 2028.
The market will reward top players—and life sciences, industrial, healthcare, and higher education labs can benefit from this demand for innovation and production. But the only way to do so is with the proper maintenance, testing, and certification of BSCs and fume hoods.
Successful Lab Equipment Maintenance
Lab equipment, depending on the specific type and application, can require certification, cleaning, decontamination, routine filter changes, and more. Overseeing these duties is a time- and energy-consuming drain on internal technical and administrative resources, diverting managers from core functions like innovation.
But managers can't lose focus on compliance with the rules governing lab appliance operations. The Occupational Safety and Health Administration (OSHA) has specific guidelines for fume hood maintenance and operation. The National Institutes of Health (NIH) and NSF/American National Standards Institute (NSF/ANSI) also outline standards for testing and maintenance.
Because of this burden, many successful managers are turning to partners to keep their appliances in top working order. But proper vendor selection requires managers to perform due diligence up front. When initiating the partnership, you must select only the outstanding partner candidates.
To that end, below, we'll provide a checklist to help you begin the process to review and select the best partner for your particular lab needs.
Know Your Own Equipment Mix
As this blog has noted, labs rely on diverse types of appliances, depending on their ventilation and safety needs. Any potential maintenance partner must be capable of supporting your specific hardware—from fume hoods to Class III BSC/glove box systems and everything in between.
It's important that your partner supports you completely in your existing BSC and fume hood operations—and you avoid any service gaps. To that end, you'll need to closely match your gear to candidates' capabilities, and ensure there's a good fit between your demands and the vendor's offering.
The first step is to inventory your own various hardware assets and determine such things as their make, age, location, model, certification schedule, and so on. You should then create a comparison database where you can match your BSC and fume hood data with the candidate vendor's support capabilities.
BSC Variables
Types:
Class I
Class II
Class III
BSC manufacturers—top makers include:
AirClean
Baker
Mystaire
Nuaire
Thermo Fisher Scientific
ESCO
Labconco
Fume Hood Variables
Types:
Ducted fume hoods
Ductless fume hoods
Light-duty hoods
Walk-in fume hood

s

Bench top fume hoods
Specialized hoods
Balance enclosures
Fume hood manufacturers—top makers include:
Fisher Scientific
Kewaunee
Sentry Air
Labconco
Hamilton
It's unwise to just hope that the partner-candidate can handle all of your specific equipment types. After compiling the information above for all of your equipment, verify that a partner can provide support for testing, certification and more for these units—in the frequencies you require, based on your specific lab operations.
Full Gamut of Lab Equipment Services
Additionally, your lab equipment maintenance partner should offer every type of service capability you require. As a manager, you are busy with core operations—and you don't want to cherry pick capabilities or services from among various vendors.
A future partner must be capable of providing the full variety of services for the appliances you rely on. Make sure you're getting everything you need—or likely to need, such as:
Certification
Decontamination
Decommissioning
General unit maintenance
Expedited repairs and component replacement
Relationships with manufacturers for current appliances—and parts providers for obsolete equipment
Electronic documentation
Testing (more below on this)
Top-Tier Lab Support Personnel
Any operation is only as good as the staff involved that support and maintain it. So, when it comes to the team members who will support you and visit your site, we suggest you ensure your partner provides:
Technicians who are both experienced and certified (critical)
Proof of NSF and relevant manufacturer certifications
Specialists who can maintain full compliance with relevant OSHA, NIH, and other regulations—including municipal-level rules, such as those from fire departments
Members with talents and unique qualities: including safety skills, knowledge of technical instruments, commitment to clients, enthusiasm, and deep industry savvy
Specific troubleshooting experience and expertise—in case of operational hiccups that require support staff to quickly identify problems and their solutions
Broad Lab Equipment Testing Capabilities
Regulations for appliances are often extremely specific and rigid. Testing is a crucial function to ensure that your critical lab equipment is operating compliantly, according to proper specifications. A partner must meet the testing requirements of:
NSF/ANSI 49
OSHA
NIH/CDC
ISO
Any given manufacturer's specifications
Depending on your needs, individual test types should include:
High-efficiency particulate air (HEPA) filter integrity testing
Visualization of airflow testing
Air velocity testing
Other, rarer, testing types, from particle count classification and decay testing to temperature/humidity testing, may also be necessary
Industry Record of Lab Equipment Success
It's also necessary to perform due diligence of the candidate's overall brand, image, and stability. Ideally, the partner will be enterprise-level, with more than just basic appliance maintenance abilities and a track record of adequately servicing lab equipment.
An ideal collaborator will bring:
Demonstrated commitment to environmental, health, and safety (EHS) and sustainability

An impeccable reputation in the scientific community

Sound financials

A great partner roster, with references from world class organizations
Partnering for Lab Efficiency
Looking for that outstanding fume hood and BSC maintenance services partner? Triumvirate Environmental provides expert capabilities, including biological decontamination and NSF/ANSI 49 standard biological cabinet testing, as well as certifications for all cabinet types. Schedule a consultation today.