EHS Training: The Key to Compliant Operations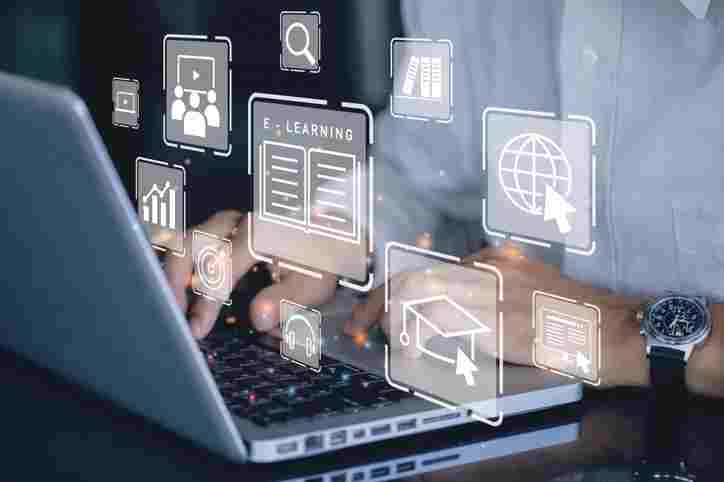 At any business or facility, proper environmental, health, and safety (EHS) training is one of the most important methods to reduce operational risk and increase regulatory compliance. All too often, obstacles prevent businesses from executing effective EHS training programs. Unfortunately, it's easy for trainings to be inefficient, which will in turn compromise employee safety—as well as harm your reputation, productivity, bottom line, and often result in hefty fines for non-compliance.
EHS Training Requirements
To properly implement an EHS training program, it is important to understand current official training requirements. The Occupational Safety and Health Administration (OSHA), the Environmental Protection Agency (EPA), and numerous other federal agencies regulate almost all aspects of EHS training—including:
Modality

Frequency

Tracking

Requisite knowledge levels and capabilities of trainers/creators
More than 80 OSHA regulations require employee training in safety and health concepts—and inaction toward a thorough training plan carries penalties of up to $15,625 per violation. Often, during audits, training records are a regulator's first request; the average 22-24 hours that yearly inspections take on average means these regulators have plenty of time to scrutinize training lapses.
Operational Benefits of EHS Training
EHS training isn't just a regulatory must-have. It has been repeatedly demonstrated that training is vital for productivity, safety, and employee development, providing a wide range of benefits including increased efficiency, improved skills and growth, and enhanced consistency, among others. Further, research indicates that organizations with substandard training programs see a corresponding rise in workplace incidents and injuries.
This is especially true when it comes to EHS training. Workers and managers in higher education, life sciences, healthcare, and industrial facilities face a variety of hazards every day. Be it heavy machinery, hazardous biological agents, or even faulty ergonomics, EHS training helps ensure workers are capable of protecting themselves and facility operations when exposed to these hazards.
EHS training is essential to maintaining operational efficiency throughout an organization. It is vital that managers develop an appropriate, targeted EHS training plan that their organization can successfully execute and document. In the EHS field, proper training is paramount—and management ignores it at its own risk.
EHS Training Frustrations
Unfortunately, managers may find it difficult to gain the necessary understanding and insight needed to create a comprehensive EHS training program. Understanding the elements of all necessary trainings can often be confusing, time-consuming, and frustrating. Training isn't as simple as teaching staff right from wrong—it requires analyzing compliance timeline requirements for refreshers, keeping track of when, where, and how trainings were completed, and determining the most engaging way for your staff to learn.
Let's explore some of the most common issues that managers face when determining the best training strategy for their team:
Scheduling logistics:

The logistics needed to create a synchronized training calendar can be extremely challenging, especially in large or fast-growing organizations. With employees in different time zones, differing onboard schedules, and hybrid/remote positions, it can be difficult to find a time when your whole staff is available to be trained without interruption to normal business operations—especially if the training is only offered in person.

Lack of training engagement:

Traditional training methods are often unengaging for learners. Workers simply click through a PowerPoint presentation or watch a quick video to "check the box" that training was completed. This usually results in little-to-no retention of training material—a waste of time for managers and staff alike.

Non-customizable/configurable materials:

Trainings are typically offered "off-the-shelf" with vague and generic information that can't be updated or aimed at particular worker audiences and roles. As such, programs may be based on outdated data, or courses may be irrelevant to the specific operations of the facility they're meant to be supporting. EHS trainings that can't be customized may wind up confusing workers. The employees will likely find these trainings illogical and meaningless to their jobs—to the detriment of information retention.
No training tracking:

In a perfect world, staff would be diligent about proactively taking trainings on time, regularly, year after year, and offering documentation to that effect. Unfortunately, this is rarely the case. Managers typically need to take on the cumbersome responsibility of making sure that their employees are staying compliant and on-deadline with all relevant training obligations, which eats into their valuable time. They must balance training dates with frequency requirements, chase down staff who haven't taken their assigned trainings, and create a reliable record-keeping system. All too frequently, managers rely on paper- or spreadsheet-based documentation solutions, which are error-prone and anything but user friendly.
EHSLearn

™

Solves

Your Training

Problems
These issues cause some managers to simply avoid trainings and hope for the best, or attempt a "do-it-yourself" (DIY) approach to trainings. DIY training programs are unsustainable, however—they are haphazard and cannot keep up with variables such as fluctuating hiring demands, employee turnover, and frequent regulatory changes.
And, in an increasingly busy world, operations managers lack the time to continually update their EHS training programs. They are unable to implement scalable, high-quality, and easy-to-maintain solutions on any sort of regular schedule, which may quickly snowball into non-compliance.
While most training partners provide a service that solves just one or two of these problems, Triumvirate Environmental can solve all of them at once. EHSLearn™, our selection of training offerings, is designed with your needs in mind. We offer:
EHSLearn

™

: Your Complete EHS Training Solution
Inefficient trainings leave employees bored and managers overwhelmed, making organizations vulnerable to preventable accidents, loss of time and revenue, and potentially hefty noncompliance fines. A thoroughly planned, specific training program built by EHS professionals and adult learning experts solves each and every EHS training headache—keeping safety, compliance, and productivity at top-of-mind.
If you are ready to solve your current training woes and set your organization up for future success, EHSLearn™ is right for you. With EHSLearn™: Custom, EHSLearn™: Seminars, and EHSLearn™: On-Demand, we provide everything you need for a successful, scalable EHS training program at your facility.
Check out our EHSLearn™ page to learn more.