Get Inspired: Hispanic Environmentalists Worth Knowing About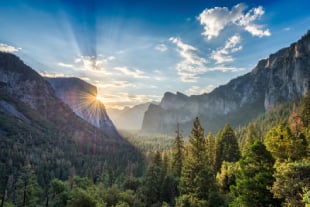 You may not be aware of it, but we're in the middle of Hispanic Heritage Month, which runs from September 15 to October 15. This is an annual celebration of the history and culture of the United States' many Hispanic communities—and their contributions and improvements to our nation and society.
This a great time for us to highlight and recognize Hispanic environmentalists who have advocated and worked on environmental initiatives across the country. Below, we offer snapshots of these achievers. They offer an example to us all—both Hispanic and non-Hispanic—of how to make a positive difference.
Elizabeth Yeampierre: Internationally Recognized Environmental Pioneer
Elizabeth Yeampierre is a Puerto Rican attorney with Indigenous and African roots. Born and raised in New York City, she created a platform for oppressed communities fighting global warming. She was the first Latina chair of the United States Environmental Protection Agency (EPA) National Environmental Justice Advisory Council (NEJAC). While there, she worked to ensure that environmental justice was incorporated into EPA rulemaking—and integrated into all federal agencies.
Her most recent effort led to the creation of a NEJAC workgroup that develops storm surge resilience recommendations for industrial waterfront communities. She was also directly involved in New York City's environmental justice leadership. Additionally, Yeampierre was also responsible for the passage of New York state's first Brownfield legislation, and the adoption of New York City's solid waste management plan.
Yeampierre is currently the executive director of UPROSE, Brooklyn's oldest Latino community-based organization. There, she pioneered an award-winning model of intergenerational, multi-cultural, and community-lead organizing. Her work at UPROSE has facilitated a successful urban sustainability and environmental justice agenda. This resulted in the creation of an urban forestry initiative and many other New York City-based projects.
Jamie Margolin: Organizer, Activist, Author, and Public Speaker
A Columbian-American, Jamie Margolin has been advocating for climate justice since age 15. That was when she co-founded the diverse youth climate justice organization, Zero Hour. The group demands immediate and concrete action to end climate change. In July 2018, Zero Hour led the official "Youth Climate Marches" in Washington, D.C., and inspired similar marches in cities across the country.
In 2019, she testified before Congress alongside another young activist, Greta Thunberg. The goal was to press our leaders to take urgent action to fight the climate crisis—and not just offer rhetoric. Margolin is also a plaintiff against the state of Washington, suing it for inaction against climate change and greenhouse emissions. Her lawsuit alleges that Washington, by worsening the climate crisis, is denying her generation its constitutional rights to a livable environment. She offers a science- backed platform, and to guide other youth activists, she wrote the book "Youth to Power: Your Voice and How to Use It."
Samarys Seguinot-Medina: Environmental Health Program Director
Born in Puerto Rico, Samarys Seguinot-Medina, also earned her doctorate from the University of Puerto Rico. During her studies, she helped found the first Puerto Rican Latino Sierra Club chapter. The group saved some of the island forests that were slated for destruction (to develop hotels). The group also raised awareness Puerto Rican environmentalism.
In 2009, Seguinot-Medina moved to Alaska, where she became environmental health program director for the Alaska Community Action on Toxics (ACAT). She also became aware of the potentially dangerous impact of the flame-retardant family of chemicals, hazardous polybrominated diphenyl ethers (PBDEs). Firefighters are exposed to these chemicals, which are also used in children's clothing and in some home furniture.
She and ACAT promoted legislation that banned PBDEs. There was a long battle against pro-PBDE lobbyists—who saw to it that Alaskan lawmakers failed to act on the proposed ban. Seguinot-Medina then refocused her efforts on educating local communities about the dangers of PBDEs. She and ACAT generated attention about the issue and mobilized the Anchorage community to fight for reform. The resulting public groundswell moved municipal officials to unanimously pass legislation prohibiting the sale of PBDEs-carrying products in Anchorage.
Seguinot-Medina and ACAT are still working on a statewide ban of PBDEs.
George Melendez Wright: Division Chief, National Park Service
Salvadorian-American George Melendez Wright was born in San Francisco. As a child, he had a strong interest in the natural world, and observed and recorded wildlife habits—especially those of birds. At 16, he started his studies in forestry and vertebrate zoology at the University of California, Berkeley. In 1927, he took a job with the National Park Service and joined the staff at Yosemite National Park.
While working at Yosemite, Wright became concerned with "the problems caused by conflict between humans and animals through joint occupancy of the park areas." The problems stemmed from the lack of staff devoted to wildlife. Correcting the mismanagement of wildlife in national parks became the focus of his career.
Wright convinced the National Parks director to let him start a project across the western national parks—and involved surveying wildlife and their conditions. As the parks service did not want to budget money to wildlife, Wright spent half of his father's inheritance to fund the program. Wright documented issues firsthand, and made the case for a service-wide wildlife division. In 1933, Wright's efforts resulted in the establishment of the Wildlife Division of the National Park Service—he was the first division chief.
In 1934, President Franklin D. Roosevelt appointed him to the head of the National Resources Board. Wright spent the next two years traveling to suitable sites for new national parks (one of his selections became Everglades National Park). Wright's institutional reforms started a new era of wildlife conservation and resource management in the National Park Service.
These are just some examples of inspirational pioneers in the Hispanic community who have advocated for and worked on environmental issues to promote a more sustainable future. We celebrate their contributions this month and every month!