How Adult Learning Theory Can Change Safety Training in the EHS Industry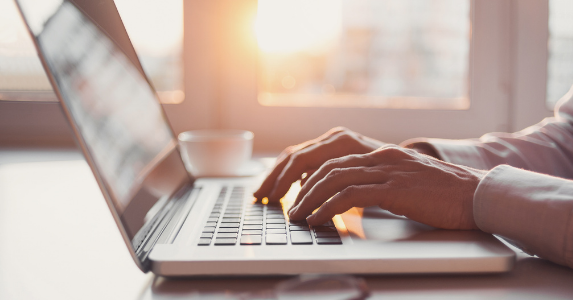 Environmental, health, and safety training has regulatory drivers and practical drivers. Tension between achieving compliance in a timely fashion and making trainings compelling is particularly high within EHS industries; with so many regulatory agencies and regulations to adhere to, EHS safety training is often geared more towards checking regulatory boxes rather than creating an engaging experience that results in lasting change of behaviors and attitudes. In EHS positions where employees will work with hazardous materials or on sites with risk of accidents, stakes are high. Compliance is important, but a significant goal of EHS training should be to make sure employees are retaining the information needed to perform their jobs safely and effectively. Can you reduce OSHA recordables and keep compliance trainings up to date while delivering dynamic training content that changes behaviors long-term? Applying strategies of Adult Learning Theory to your EHS training program can help.
The Psychology Behind Adult Learning
Adult Learning Theory refers to a collection of strategies and qualities about how adults learn. Some strategies include utilizing transformative learning, self-directed learning, experiential learning, and project-based learning, among others. Adult Learning Theories are largely based in the psychology behind learning. Have you ever had an experience that permanently changed your behavior? Direct experiences, such as falling off a ladder and spraining your ankle, can be effective in changing your behaviors—you probably won't make the same mistake again. Of course, it's important to avoid anyone hurting themselves or having an accident in an EHS environment, so the goal is to create a learning experience through EHS training that will have a similarly transformational impact on behaviors while keeping safety at the forefront.
Simply reading a PowerPoint or watching a recording of an in-person presentation, two common formats of EHS training, are not effective in helping employees to retain the information and apply it in the field. A more successful approach is one that includes training methods that impact the learner's behaviors, attitudes, and ideas, such as interactive elements, experiential learning, content that is specifically relevant to the learner, and opportunities for motivation as well as practice.
To determine what should be incorporated into an EHS training course, consider factors such as:
How much time do you have for the training?
Is it in person or on a screen?
Is it live or asynchronous?
Is the learner experienced or new to the topic/industry?
What Does Effective EHS Training Look Like?
The most effective EHS trainings include engaging content that is customized specifically for your organization and employees, taking into consideration site logistics, operational challenges, and industry-based hazards. These customized trainings include site-specific photos, simulated walk-through procedures, and content that addresses pain points unique to your organization. Triumvirate Environmental's custom on-demand training offerings can design training content that effectively and dynamically addresses frustrations within your EHS department while still ensuring that you meet your regulatory compliance deadlines. Our training and development team will utilize expertise in EHS as well as Adult Learning Theory to develop eLearning content such as video animations, interactive drag and drops, quizzes, simulations, and read and understand portions with specific check points to ensure your employees retain what they learn in EHS trainings and perform their best on the job.
Click the button below to learn more about custom on-demand training offerings—from assessing your training needs to developing and implementing a customized EHS training matrix for your operation. To discuss your EHS training program goals with an EHS expert, call 617-715-9055.