Moving to a Wet Lab Space? Here Are Three Important Phases of Your Move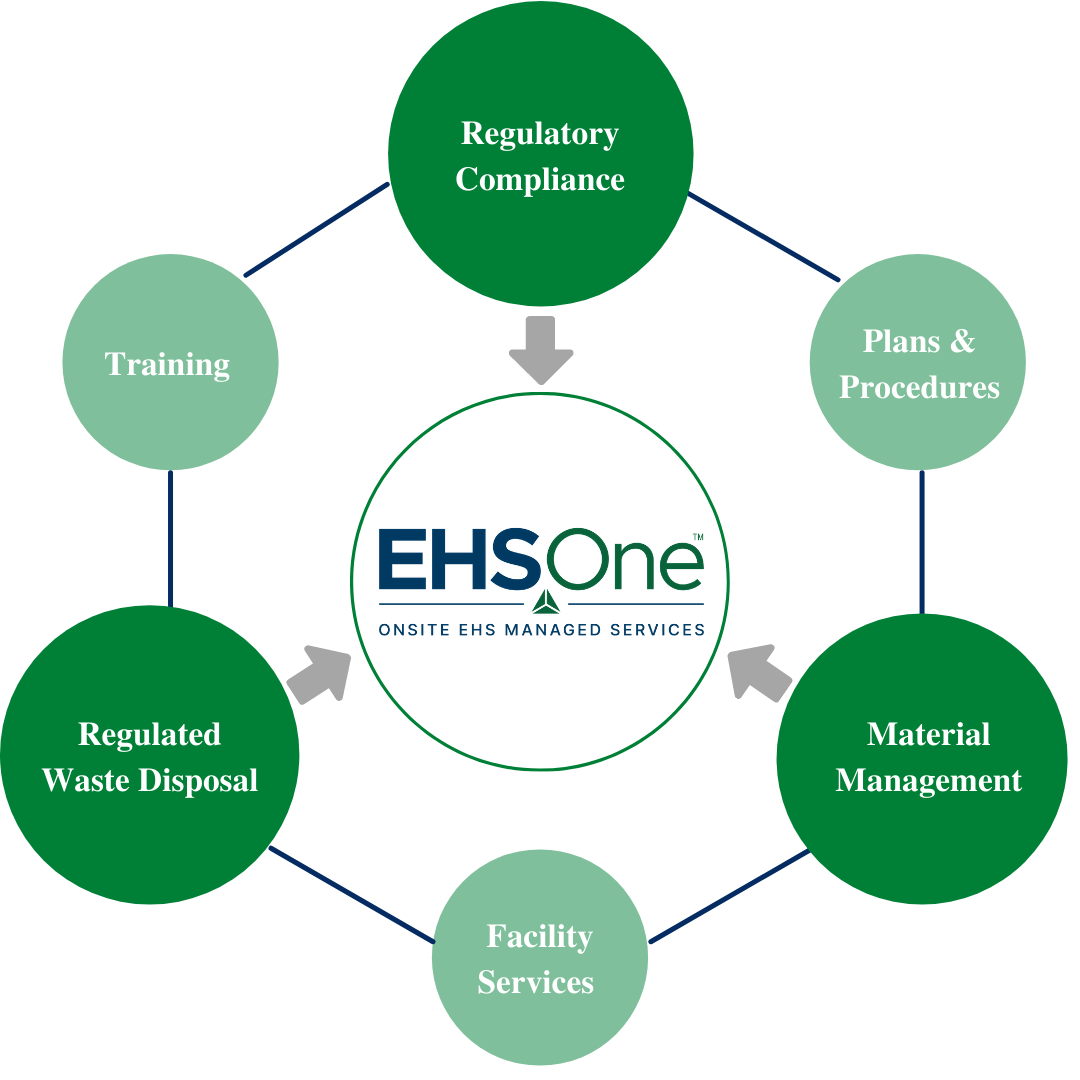 Whether you're a hospital, private incubator space, or a university, achieving safe and compliant operations in both an incubator and dedicated working lab space can be difficult. Many factors go into the physical move itself, including finding the right space that works for you, negotiating leases, and more. Triumvirate Environmental breaks down moving into and operating wet lab spaces into three unique phases.
Phase I: Set Up

The most important factor of this step is to ensure worker health and safety programs. Labs are extremely dangerous and pose risks all throughout the space. OSHA requirements must be met. Everything that happens in the lab space needs to be documented. Documentation can include vendor and facility permits or licenses, written management plans, and training records. Employees also need to be up to date with proper protocols in the lab space, which includes mandated trainings. Trainings (i.e., DOT and IATA) have different yearly requirements based on the specific training, so it is important to remain informed of these mandates. Federal, State, and Local requirements vary as well, and it is crucial for all lab spaces to know the unique requirements. The initial set up of laying down the groundwork for a successful operation is imperative to the success of a properly run lab space. Other initial steps in this phase include distributing first aid kits, proper signage and postings, setting up of waste containers, spill response kits, and setting up services with a licensed hauler to remove hazardous waste from your site.
Phase II: Ongoing Operations
Building a scalable program that grows with you as your company grows is a highly recommended approach. Why is it important to have an EHS program? So that your employees are safe, and the company remains compliant. This is holds true no matter the size of your business. Staying in compliance is key. Routine, and even unannounced inspections, will occur and it is expected that you will be prepared no matter the circumstance. Being prepared can mean setting up lab operations programs such as new hire trainings or a chemical hygiene plan, as well as hazardous material management, like spill response preparedness, waste reduction planning, manifest tracking and documentation, storage compliance, and even RCRA and DOT trained individuals. All of this is done to prevent accidents and to remain in compliance with OSHA.
Phase III: Advanced Support
Whether you are a leaser, property manager, or a property owner, you will need ongoing support to maintain all of the requirements to remain compliant. If you are in a lab space with highly hazardous operations, radioactive materials, or have the need for a laser safety program, consistent monitoring, training, and documenting is required. This can mean a lockout/tagout program, employee exposure monitoring, and CDC compliance checkups.
The most common wet lab space program can be characterized as either a "Centralized" or "Decentralized" EHS program. Centralized meaning low risk, and a "white glove" service, while decentralized allows for more freedom and more responsibility. Each approach has its pros and cons, it is important to create a program that works best for your unique lab space and company.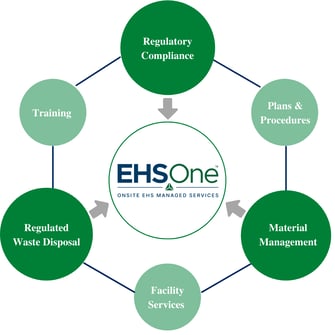 Triumvirate's simple solution for building an EHS program is EHSOne®. EHSOne® is a unique delivery model that provides professional services staffing to manage your EHS program. Under this one program, Triumvirate offers integrated waste management, individualized billing, and regular onsite support, audits, and feedback to promote continual growth. Contact us to learn more about EHSOne® and how we can assist you with any and all of your EHS needs, including moving into a wet lab space.