Rapid Biotech and Pharma Growth Can Demand JumpStart Services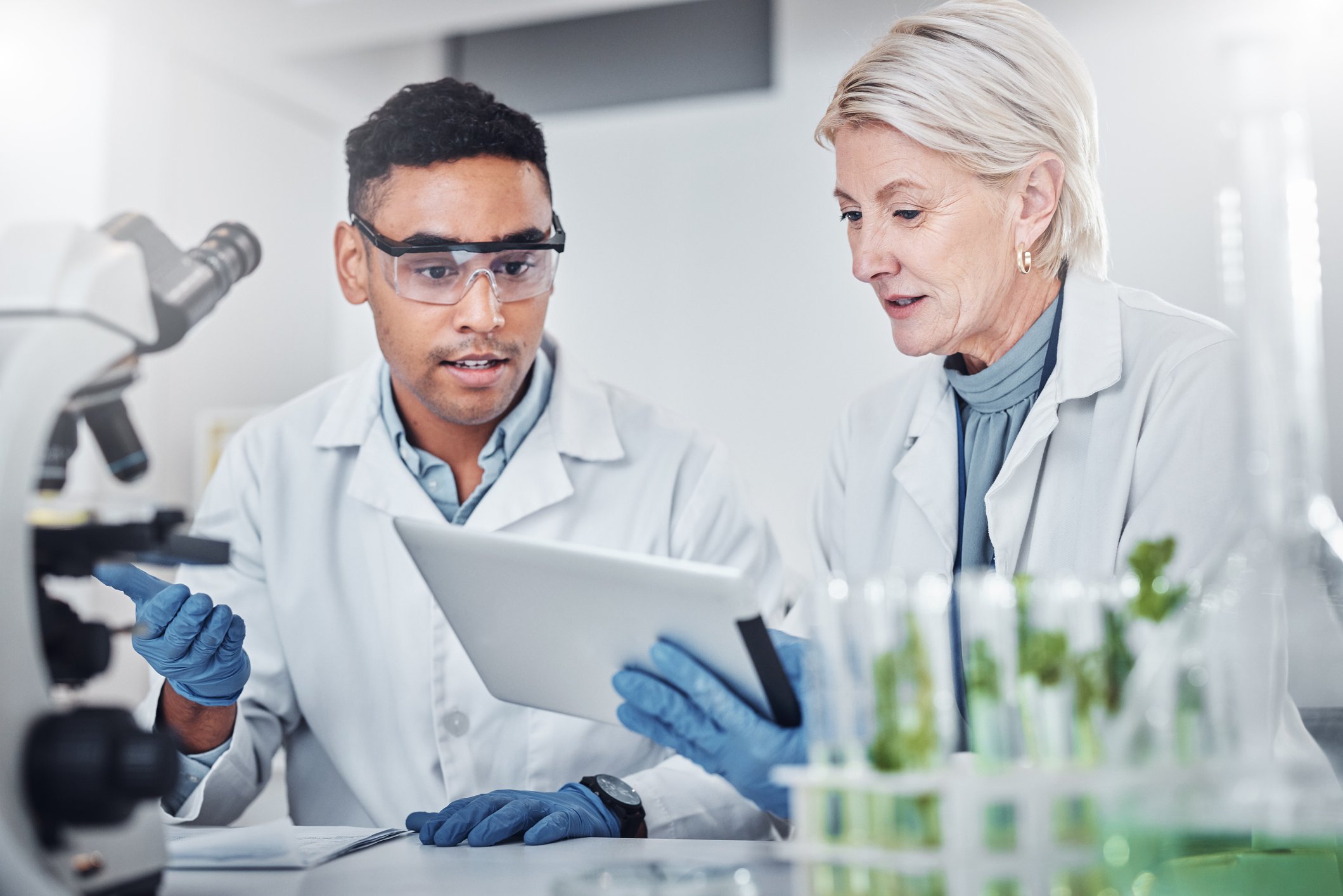 Startup life sciences or pharma organizations face many challenges while innovating, securing approvals, and getting to market. And it's especially difficult for managers in smaller organizations, with limited resources, to maintain compliance with relevant environmental, health, and safety (EHS) regulations and guidelines.
The EHS rules for pharma and biotech developers are many and strict. Any gaps in safety or environmental protection can result in noncompliance—not to mention injury to employees or the public at large. Achieving full environmental and safety compliance requires investing time, effort, and money. It also demands in-depth knowledge of the relevant federal, state, and local rules.
Large and Small Orgs Face EHS Challenges
No organization is exempt from these demands—small, medium, and even large companies or research and development (R&D) groups with smaller independent units face them. Fortunately, there are proven and reliable programs to address these challenges—without adding an extra burden to the staff or the budget.
Managers can implement such a program rapidly, without any unnecessary operational slowdowns. One proven service is Triumvirate Environmental's JumpStart program. Our seasoned experts crafted it to ease an organization into regulatory compliance and operational excellence.
JumpStart: Planning for Success
As part of JumpStart, our service team members rely on a proven methodology with two initial phases:
One: Perform an initial analysis. Once deployed, the JumpStart team starts a review of all relevant client information, including inventory and risk assessments (both biological and chemical). This review will enable the JumpStart team to better understand the client—and tailor the program to its specific needs.
Two: Create an EHS integration plan. The goal in this phase is to reduce risk—while simultaneously ensuring compliance. To that end, our professionals work closely with the customer's internal staff to create a plan and provide all necessary steps to integrate EHS programs into the existing client business systems. Then we assemble a team of on-site experts best suited to implement the plan.
Key EHS Support Areas
Our experts have years of experience in supporting startups and smaller organizations. These professionals have repeatedly eased their EHS customers through the R&D lifecycle on to full approval and market success. The experts created the JumpStart program drawing on all the company's accumulated knowledge. The system isn't just a routine audit or review: the JumpStart team will focus on all relevant EHS needs, including:
Permitting Demands
A growing or maturing R&D organization must eventually move to a new workplace (or expand an existing site). For instance, the team might be forced to quickly migrate to a lab with greater capacity than the one it currently occupies. This means acquiring a variety of permits—and permitting requirements vary from state to state, city to city, and sometimes even town to town.
A small company or research team will likely be baffled by the difficult and complex application maze. Necessary permits may include:
Biosafety permitting for rDNA and infectious materials
Hazardous material permitting for the use and storage of flammable and combustible chemicals
Wastewater permitting
These permits require thorough and accurate application documentation, and may even include a site visit. During one, an inspector such as a fire marshal will examine the premises to confirm that the facility practices safe storage and flammable materials handling.
The permit approval turnaround time should be as short as possible, as migration speed is essential for risk reduction and streamlined operations. To that end, JumpStart will relieve the burden and offer expert guidance to the client. Services will cover determining which permits are needed, as well as providing consultation for site visits and implementation plans.
Safety and Security Protocols, Programs, and Resources
The JumpStart team also assists with developing various core EHS plans and programs that support:
National Fire Protection Assocation (NFPA) and fire code compliance

Emergency action

Chemical hygiene and inventory management

Exposure control
Occupational Safety and Health Administration (OSHA) compliance
Medical surveillance
Radiation safety
Department of Homeland Security (DHS) and Department of Transportation (DOT) compliance
Emergency Planning and Community Right-to-Know Act (EPCRA) compliance
The team also will conduct program reviews for optimization. Each plan must specifically fit the client's needs, and include appropriate employee training. Education covers:
Regulatory training (including RCRA and DOT-related programs)
Safety training (OSHA and the like)
The JumpStart team will work with your organization to craft memorable learning presentations, available virtually or in-person, as needed. This will ensure you have the best and most thorough plans in place.
Hazmat Program Development
The field of waste management daily becomes more challenging, with the public demanding constant legislative and regulatory changes. Rules and requirements rapidly evolve—and the related penalties are becoming more severe across the board.
So, it's no wonder that managers are unsure of the requirements involving hazardous waste management. To address this, the JumpStart team will help:
Identify waste generation volumes
Create waste profiles
Apply for a company-specific Environmental Protection Agency (EPA) identification
Offer emergency response support in case of an accidental spill, leak, etc.
As always, the team will cater to the client's specific hazardous waste compliance needs (addressing radiation waste as well as regulated waste). Its members will ensure an efficient, safe, and appropriate waste management lifecycle for the industry and region the client works in.
Accountability and Client Interaction
EHS program success demands accountability and close interactions between the partner and the client. So, the JumpStart team will develop a project tracker to map out all the program's tasks and measure progress towards their completion. This will enable managers to have a snapshot of the entire operation and ensure all tasks are executed by their deadlines.
The program will also include regular meetings to cover:
Task and program progress
Potential problems
The assignment of future tasks to internal (or JumpStart) team members requiring completion before the next meeting
Are You Ready for JumpStart?
Are you a life sciences or pharma organization planning to grow? Or do you need to cope with EHS operations in your current workplace? JumpStart could be just the right program for you. It can relieve the EHS burden, enabling you to focus on core business tasks, such as R&D or clinical trials. Talk to us today.