3 Strategies to Reduce Hazmat Waste Management Program Risks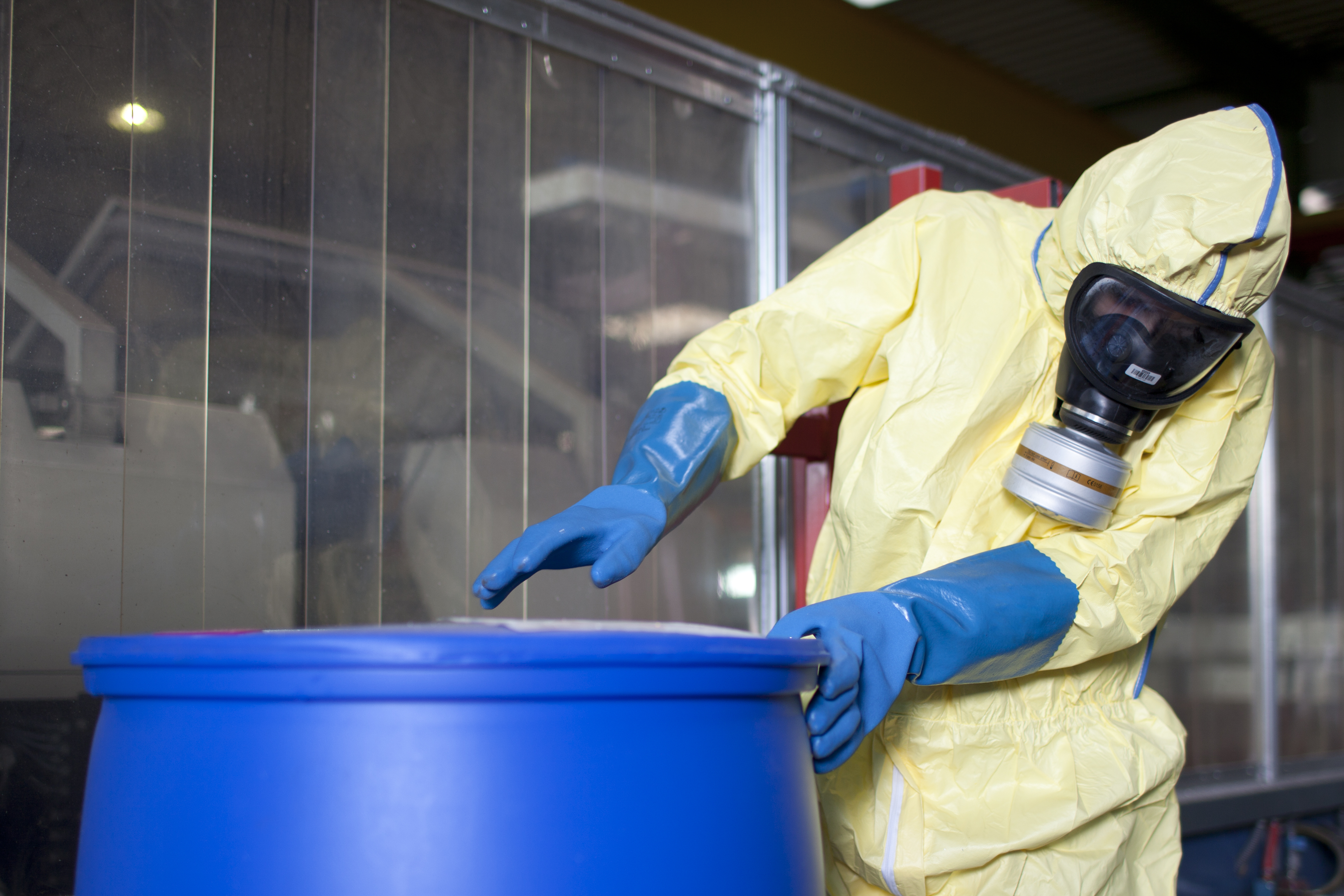 Hazardous wastes and the risks associated with their elimination are necessary evils for many critical and innovative business sectors in the United States.
But not all organizations are successfully running compliant programs—and this means they are risking the health and safety of their employees and the public. Fortunately, there are proven ways to improve hazardous waste elimination programs to enable full safety compliance.
The generation of hazardous waste in some of the most important and established sectors—such as healthcare (including subsectors like cancer research and vaccine manufacturing) is often unavoidable. Additionally, emerging green technology sectors (like batteries and solar) also leave behind large hazardous waste volumes.
It's not a surprise compliance is a growing challenge: The United States' hazardous waste collection market hit some $3 billion in 2022, according to research firm IBISWorld, growing 5.1% during the year. Annually, we manage some 35 million tons of hazmat materials, says the American Society of Civil Engineers (ASCE).
Ongoing Risks of Hazardous Waste
As a result of our crucial R&D and production activities, we are left with hazardous biomedical, solvent, corrosive, and other types of toxic waste. When improperly managed, the byproducts are a safety risk to the general population and the environment.
And, of course, in those circumstances, the streams are an especially serious threat to those employees who create and manage them. There are, however, proven strategies to reduce risks to all affected industries—from clean manufacturing to biomedical research and beyond.
To start improvements to your hazmat management operations, I have three strategic approaches for you to consider:
1. Think Through Your Hazardous Waste Management Program
Waste disposal is rarely an organization's core mission, and it can often become an afterthought in your business operations. Too many of us treat our organization's waste the same way as we treat home waste. In the house, waste receptacles collect everything—and when they are full, we move them to a larger bin for the pickup truck to remove. This is simple.
Unfortunately, to ensure that hazardous waste is collected and managed safely, we must put in more forethought than we do for domestic waste. Hazardous waste generators should have a well-thought-out program to ensure compliance with regulations—and to minimize the risk to their staff and the public. This includes creating a plan that covers:
Thorough waste determination and characterization
Container selection
Labeling
Material handling
Thoroughly think through each of these waste program components. Otherwise, you are creating greater safety and compliance risk in your program management.
2. Properly Train Your Staff on Your Hazardous Waste Program
Regulations often require specific training for waste generators or waste handlers at your facility. Ensure you have a robust training program to:
Adequately communicate the compliance nuances of managing a waste program
Identify all the safety risks associated with the program
The fielding of a team of well-informed and trained waste generators and handlers is a key step in managing the safety and compliance risks of your program.
3. Outsource the Program to Environmental Professionals
Your organization's managers, researchers, and professionals are experts in healthcare, drug research, manufacturing, and the like. But they aren't necessarily waste management experts. To make up for the knowledge gap, many organizations partner with environmental, health, and safety (EHS) companies.
These providers have a single focus: the safe, compliant, and sustainable management of their customers' wastes. Such collaboration allows the generator to utilize the partner's industry experts on-site to successfully and efficiently manage their waste programs. This approach also enables client managers to focus their human capital on what the organizations do best—i.e., innovation and production.
Share Your Hazmat Burden
You can rely on Triumvirate Environmental's Onsite Support Services organization for assistance with safe, efficient hazardous waste management programs. Team members can craft turnkey training, safety, or full waste disposal programs—and even go on-site to manage these operations directly.
In whatever way you engage with us, we allow you to focus your human capital on what your organization most excels at. Our environmental experts ensure your waste programs are safe, compliant, and efficient. Talk to us today.