No Train, No Gain: Fall Protection Safety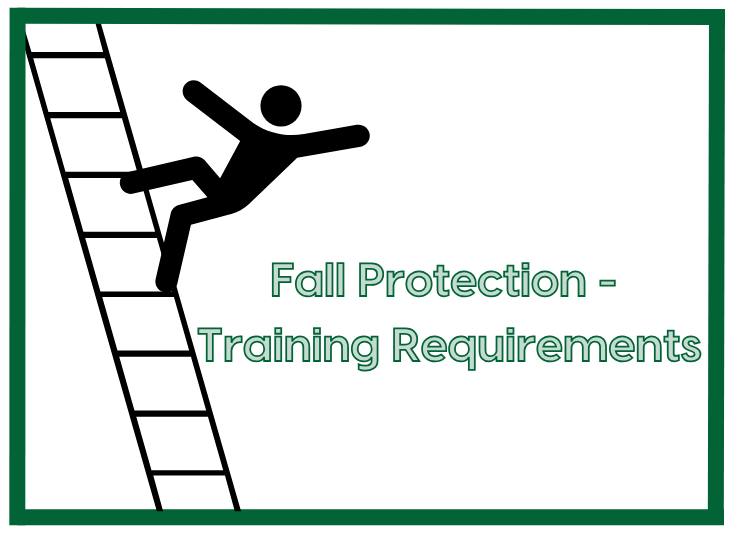 On the Occupational Safety and Health Administration's (OSHA's) list of most frequently violated safety standards for 2022, fall protection is represented twice. Fall Protection – General Requirements (29 CFR 1926.501) secured the number one spot as most violated safety standard. The related Fall Protection – Training Requirements (29 CFR 1926.503) standard was close behind at number eight.
This underscores the importance not only of fall protection safety, but also of training on fall safety procedures. It also speaks to the failures of many traditional safety and operational training programs. Beyond the obvious concern for human well-being on worksites, penalties for violating OSHA standards can reach $15,625 per infraction, per day.
It has been demonstrated that inadequate training leads to avoidable risk: The Center for Protection of Workers' Rights (CPWR) found that the chances of a fatal fall were 76% lower for those who were adequately self-rescue trained compared to those who were not trained. To avoid steep fines and protect your workforce, it is crucial to analyze your training program and ensure you have the necessary elements in place; we will review some of these below.
Fall Protection—Training Requirements Regulations
At a minimum, employers must provide a training program for each employee who may be exposed to fall hazards, including falls from above and falls from a higher level to a lower one. Training should cover:
The nature of workplace fall hazards and how to recognize them
Procedures to minimize hazards
Equipment inspections
Limitations of fall protection
Use, set-up, and maintenance of fall protection equipment
The role of each employee in a fall protection plan
A certification record is necessary for each employee who has been trained, listing their name, training dates, and trainer signature. Retraining should occur whenever:
Skill lapses are discovered
Workplace or facility changes dictate
Fall protection equipment is changed or updated
Training Prevents Employee Falls
Having fall protection training policies in place is a step in the right direction, but employees will not stay safe—and you will not be compliant—unless your training program is efficient and memorable. A study in the American Journal of Public Health found that the more engaging a training session, the fewer accidents and injuries were observed.
The key to compliance and safety at your facility is memorable training. To achieve this, consider:
An on-demand training strategy that is customizable and delivered online. This allows learners to take trainings at their own pace, with lessons relevant to their daily fall-risky situations.
Training designed with best practices for adult learning and Universal Design for Learning (UDL) in mind. A self-directed, experience-based, and problem-focused training, with a variety of media, interactive elements, and knowledge checks, will ensure that each learner is getting exactly what they need for successful learning.
A learning management system (LMS) that can track and centralize your training data, so you are prepared to meet compliance requirements and can demonstrate the effectiveness of your training when OSHA knocks on your door.
Partnering for Fall Safety Training Success
The benefits of training are limitless, particularly when it comes to fall prevention and safety. It is in a manager's best interest to prioritize fall safety training and regular review of fall safety training policies—compliance, operational costs, and employee safety depend on it. Unfortunately, even with the best training policies in place, these learning opportunities and review of operational best practices tend to fall by the wayside for a host of reasons.
Partnering with an experienced training vendor like Triumvirate Environmental can help. Our EHSLearnTM service's team of expert designers and trainers can provide anything you need for effective, memorable trainings, allowing you to protect your employees and stay compliant with 29 CFR 1926.503 without the burden of program implementation. Interested in learning more? Contact us today.