Take a Deep Breath—and Maintain Respiratory Protection Compliance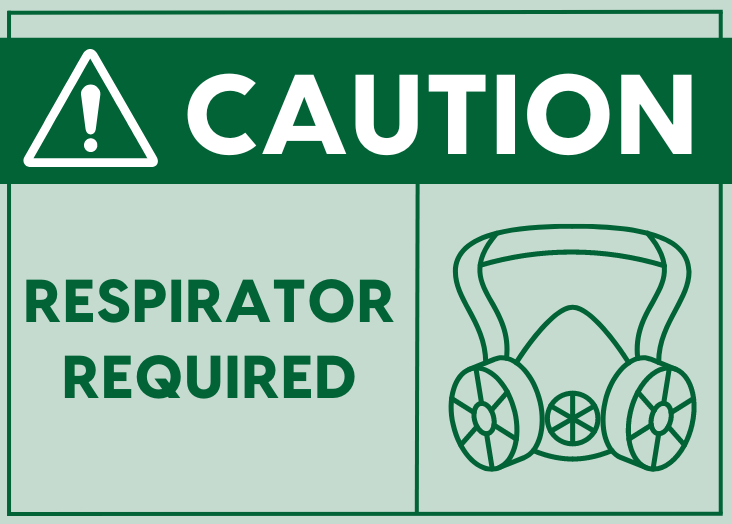 Respiratory protection is more important than ever. Those employers that don't protect their employees from airborne hazards in the workplace face non-compliance, sick workers, and loss of brand image. Unfortunately, in 2022, respiratory protection was once again one of the top five most frequently cited workplace safety standards of the Occupational Safety and Health Administration (OSHA).
On the heels of the COVID-19 pandemic, air quality concerns from recent wildfires, and New York state's recent respirator/mask recall, scrutiny of respiratory protection is especially heightened. In fact, the OSHA Respiratory Protection safety standard is one of the most frequently violated, year after year. For OSHA fiscal year 2021, it was the second most violated. For OSHA fiscal year 2022, 2,430 violations of this standard were reported.
Respiratory Protection Gaps
Failure to protect workers from respiratory hazards can result in downsides for human health. Routine operations release toxins in the air, in the form of dusts, smokes, gases, and more—which can cause cancer, lung diseases, or even death in certain circumstances. In low oxygen circumstances, without a respirator, workers may be unable to breathe. Indeed, respiratory protection is often truly a matter of survival.
On top of this, violation of this OSHA standard can be costly for your organization. Facilities found in violation of the Respiratory Protection standard face fines of up to $15,625 per violation—even more if the violation is severe, willful, or repeated. To protect worker well-being and your organizational bottom line, it is important to review OSHA's Respiratory Protection safety standard and understand how to remain in compliance with it.
Workplace Respiratory Protection Regulations
OSHA respiratory protection guidelines are expansive and thorough, and largely deal with respirator selection, use, and maintenance. To help ensure you are keeping your employees safe, we'll review some OSHA regulations as it applies to respiratory protection:
Steps to Respiratory Protection Compliance
The list above is not exhaustive—there are other guidelines and regulations you must follow to keep your facility compliant with OSHA Respiratory Protection standards. Some of the initial steps toward compliance are:
Respiratory protection demands complete commitment, vigilance, resources, and savvy. Noncompliance can result in employee injury or death, as well as workplace demoralization—and hefty fines. Employee respiratory safety is in your hands—luckily, Triumvirate Environmental can help. Our team of experts can make sure you have everything you need, not only in implementing a compliant RPP program, but for fit testing and regulatory compliance needs as well. Contact us today to learn more about our respiratory protection and industrial hygiene offerings.